10 Wrestlers Who Are The Worst In The World At Exactly ONE Thing
9. Ruby Soho: Shocked Kick-Out Face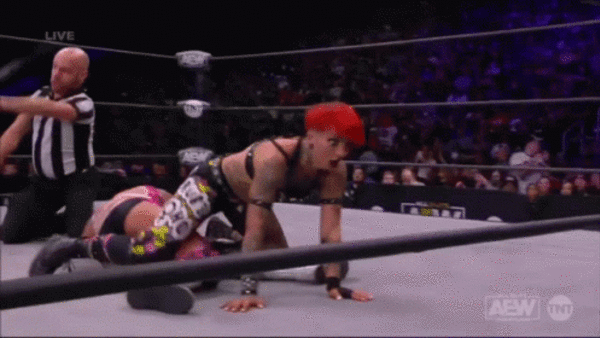 Ruby Soho is a very good, spirited and energetic pro wrestler who has thus far struggled to restore her old, glittering reputation in All Elite Wrestling.
The Owen Hart Foundation Tournament represents an opportunity to revive a run that has stalled in 2022. She has shown glimpses of the old brilliance; exchanges with Jamie Hayter were tremendously snug when they were on the same wavelength, and her unsuccessful challenge of Britt Baker's Women's Title was a main event worthy of AEW's biggest TV show to date.
She has also shown glimpses of the worst spot most open to ridicule: the shocked kick-out face.
He overdoes it, but Adam Cole's works because he plays an exceptionally arrogant heel character. The very idea that he can't get it done with the Panama Sunrise shocks him, even though it should be accepted at this point.
Soho's was worse; against Kris Statlander on the December 1, 2021 Dynamite, she did Shawn Michaels proud by selling her amazement that Statlander had kicked out of an awesome double 'rana combo. The sequence was amazing, but Soho sold it less like a character with an extraterrestrial aesthetic had fought through the pain, and more like she'd actually discovered alien life.