10 Wrestlers Who Broke Typecasting In The Most Epic Way
8. Hollywood Hogan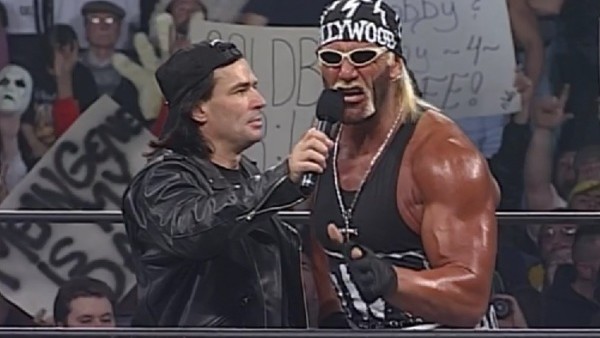 ...but the industry was again irreversibly transformed by Hulk Hogan's return to the dark side.
A two-year stint in WCW had yielded reasonable pay-per-view returns in 1994 and passable brand recognition in 1995, but pre-existing fans of the product had violently turned on the dated red-and-yellow hero Hulk by the time he took a sabbatical in mid-1996.
Hogan's 1980s dominance wasn't something well-replicated on WCW's red hot weekly product by then - squashing Dungeon Of Doom duds and outwrestling the likes of Ric Flair, Arn Anderson and others was the sort of stuff getting him heckled out of arenas for the first time in nearly two decades.
It spoke to how loyal he was to everything that had worked in his life up to that point how big a decision it was to ditch the red and yellow for the black and white, but the power of the turn rocket-strapped WCW beyond any reasonable expectations. Which, in turn drove WWE to fight back in a "Monday Night War" many fans pine for nearly two decades after its conclusion.