10 Wrestlers Who Got Jacked In Lockdown
These wrestlers spent their lockdowns getting into insane shape!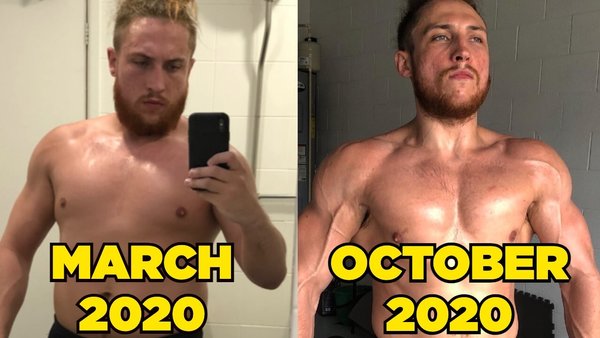 Let's face it, the last 12-months have been some of the most difficult and often soul-destroying of our lives. Yet, with the world being brought to a complete stand-still in light of the global pandemic, many people have found themselves with more time on their hands than usual.
Professional wrestlers in particular have gone from having to trek around the planet, making a new town every night and just about finding time to fit in a few meals and a workout before showtime, to now spending the majority of their week at home before heading to the exact same location every seven days or so.
While some have spent this new-found spare time with their families, playing the hell out of their newest video game, or possibly sharpening their in-ring skills in the Performance Center, others have stepped up their fitness regimes and sculpted themselves the body of their dreams during lockdown.
Again, there have been very few positives to point to during such a painful time in human history, but at least these folks used this period to better themselves and get completely JACKED!
10. Sasha Banks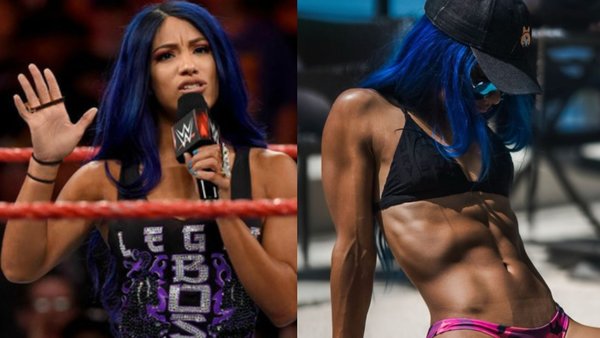 Now, let's get something straight. Sasha Banks has never exactly been out of shape throughout the entirety of her WWE run. Athletically throwing herself around the ring without a care in the world, 'The Boss' has cut a fit and fierce figure from the second she showed up on NXT programming in 2012.
However, in light of the recent lockdown situation and the fact she now isn't required to commit to WWE's infamously arduous travel schedule, the current SmackDown Women's Champion recently revealed that her career has changed for the better over the last year. With the star living in Florida, the state where WWE are currently housing their product in the ThunderDome, Banks now doesn't have to travel far to do her job, meaning she now has more time to work on her physique. She even stated, when talking on the Normal Not Normal podcast, that her "body is in the best shape it's ever been in."
Looking at Banks' recent posts on Instagram, revealing her insanely shredded abs, and her always-improving work in the ring, it's clear that some extra 'Boss Time' has paid off for the Mandalorian star.