10 Wrestlers Who Hate CM Punk's Guts
The most divisive personality in wrestling has his fair share of detractors.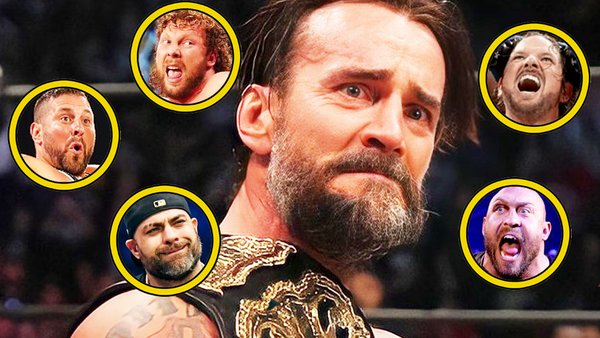 After seven years away from the business, CM Punk's signing to All Elite Wrestling may well have been the biggest moment in wrestling in 2021. And, just a year later, it all exploded when Punk sat down at the All Out 2022 press conference and laid his soul bare about very real issues that he had with several colleagues in AEW.
It's not like Punk was a stranger to controversy nor to clashing with others in the backstage area. His departure from WWE in 2014 had highlighted his candid nature of talking smack about those that he felt had wronged him in the past.
The parallels between those moments are striking. With Punk freely airing his dirty laundry, many fans and fellow wrestlers could see his side of the situation, but just as many called the Straight Edge superstar bitter, whiny and a "diva".
With such a potentially abrasive personality and no fear about upsetting those he feel deserve a jab or two, CM Punk has made plenty of enemies during his time across the wrestling industry. This list will highlight just a few that have their fair share of grievances with the Second City Saviour.
10. Bobby Fish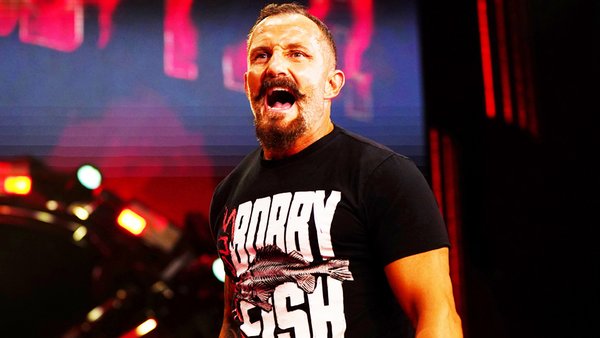 When former Undisputed Era and Undisputed Elite team member Bobby Fish chose not to re-sign with AEW in the summer of 2022, there was a collective murmur of surprise as the man hadn't really had a chance to even get his wheels turning after such a short stint. This confusion turned into intrigue however, when Fish immediately started shooting in interviews about his clashes with CM Punk, even going so far as to challenge the Voice of the Voiceless to a straight-up fight.
Fish stoked the fire of wrestling internet drama when he said in an interview with the NBC Ten Count:
"Interestingly enough, there was a little whatever in the match we had, and Phil was… after the match, Phil was a c***. Frankly, as a martial artist, I went out and laid my shoulders down for you, you should be grateful that I did because on national TV, if I decided that I wanted to f***ing Haku your ass, I could have because you're that little of a threat in my world."
Fish kicking out of the GTS just as the referee counted to three and granted the Punk the referee the victory understandably agitated Punk. Apparently this came as the result of Fish's belief that Punk was calling an audible mid-pinfall.
For Fish to immediately come out of his contract swinging for CM Punk, plus calling him the most sacred of all curse words, says a lot about the level of animosity he was feeling about their time sharing a locker room.