10 Wrestlers Who Hated WWE Royal Rumble Spots
Not many people would be happy with pulling both quads on live TV, after all.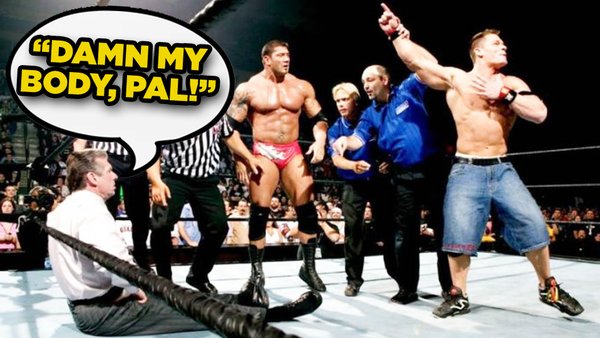 Professional wrestlers can be a very protective bunch. They've got positions to hold onto, after all, and the 'dog eats dog' mentality has always been a dark cloud hovering over the industry. Don't look weak! Stand up for yourself! Protect your gimmick! This most physical manifestation of art creates combustible situations on the regular.
With that in mind, it is somewhat surprising that Royal Rumble history isn't littered with begrudged superstars complaining about their booking during the match. Rumble matches are usually planned-out meticulously, but spots still happen that could potentially rub one or two of the combatants up the wrong way. On the other side of the coin, sometimes things go wrong, and those in the back get angry. Heck, sometimes things go right and they get angry.
It is just an angry world, it seems. Why can't we all just get along?
With another Royal Rumble recently in the books, it is time to look back on the long and illustrious history of the match and shine a light on moments that left performers less than satisfied. Whether it is unexpected (but completely predictable) crowd reactions, returning corporate demons or simply doing your job really well, the Royal Rumble always manages to piss somebody off.
10. Shane McMahon Irks The Beast - 2022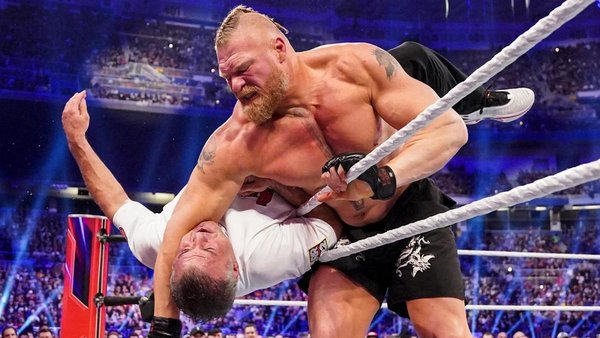 Shane McMahon's sweat-filled performance in the 2022 Royal Rumble has already caused plenty of anguished conversation. Few stars from the past inspire as much hate as Shane-O Mac, yet he continues to return to the ring, complete with the most devastating strikes in the game. Shane was in the final three in the 2022 Royal Rumble. Think about that for a moment.
Reports suggest that the man who eliminated him wasn't particularly happy about how it went down. Shane was the penultimate victim of Brock Lesnar's rampage, as The Beast Incarnate dissected the opposition and imposed his will on the match. Randy Orton was easily disposed of before Riddle was literally caught out of mid-air and dumped out of the ring. Shane was next, and a simple clothesline would have seen McMahon eliminated.
The only problem was, you know, Shane's limitations as a wrestler. He just couldn't get the lift necessary to get over the top rope and the whole thing was a mess. It brought a shuddering halt to Brock's momentum. You can clearly see Lesnar get a little riled up here, as he takes a step back and winds his massive arm up to try again.
Fans around the world feared for Shane's head. They didn't fear in any meaningful sort of way but the future relationship of McMahon's head and shoulders were now in the hands of Brock Lesnar.
But, Brock is a pro, Shane was eliminated. No matter the unhappiness, everything came good in the end. Brock went on to win the match, and nobody had to see the decapitation of Shane McMahon.