10 Wrestlers Who Refused To Change Their Bodies
9. Naomi Rocks Her Natural Hair After Getting In The Door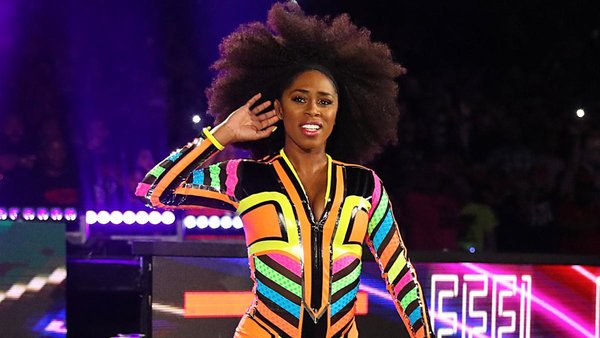 For way too long, it's seemed as though WWE have been determined to keep Naomi from fulfilling her potential as one of the hottest acts in the company. Everything from her dynamic in-ring arsenal and vibrant array of neon-tinged outfits/entrances scream megastar. But alas, things haven't clicked for the former SmackDown Women's Champion for some time.
Perhaps one of the most unique and eye-catching elements of the star who demands you to Feel The Glow is her often impressive hairstyles, with Naomi using her own natural style to separate herself from the crowd. However, this wasn't always the case as the performer herself revealed on The New Day's Feel The Power podcast.
In Naomi's words:
"I remember when I first came in and I wanted to wear my natural hair and they were like, 'We want you to look this way.' I showed them an old picture and I had long, straight hair, and that's the look they were wanting me to go with."
After doing it WWE's way to "get in the door", Naomi ultimately decided that she wanted to be herself once she'd got to a certain level, gifting us the finest locks in the game today ever since.