10 Wrestlers Who Will Change The Business Over The Next 10 Years
9. MJF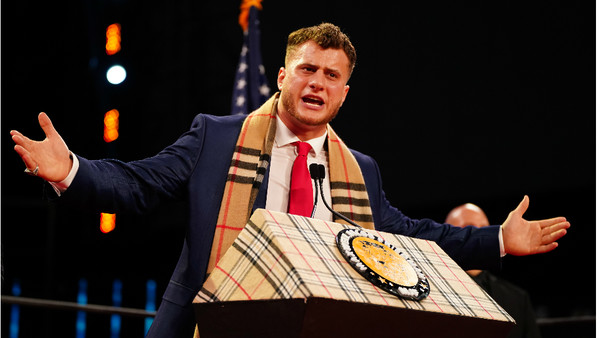 What's most impressive about MJF's incredible promo game is that one might look back at his elite 2020 output as the mere embryonic stage of his greatness.
The elaborate and memorable if unnecessary set dressing - why campaign for a title shot owed to him by his ranking? - will in time reveal itself as a quirky byproduct of his transition to TV star proper. That promo was still phenomenal.
With his "I cannot tell a lie" line, he deftly tied the political theme - that further got him over as a disingenuous prick - to the great lost art of putting the opponent over. His anti-"gymnastics" tirade put over his technical ground-based approach with the drama of the final chapter at All Out in sight. This is a promo even better when equipped with the knowledge of the excellent blow-off that followed.

And yet the presidential presentation was still somewhat lacking in logic. This is something a performer of MJF's ambition will surely account for and refine as his career progresses.
If it isn't already searingly obvious, from AEW's superb big fight promotion, that WWE's scripted model is a formal failure, then MJF will in the years to come render it something beyond untenable and finally compel WWE to shred it.