10 Wrestlers Who Will Undoubtedly Return To WWE Eventually
Who's next to follow Shane O Mac back?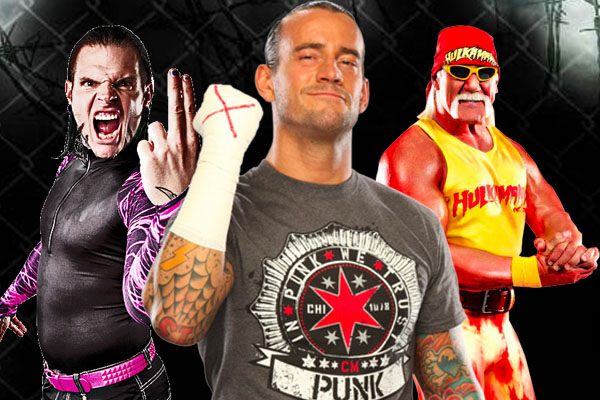 After a near-seven year long absence, Shane McMahon made his triumphant return to WWE this past Monday night on Raw. His comeback not only sent shock waves throughout the WWE Universe but also significantly shook up the WrestleMania 32 card. He was the last person fans figured they would see on the road to WrestleMania, but if anything is for certain during this time of the year, it's that he will be far from the first former star to resurface on WWE TV. Seeing Shane returned to Raw was surely shocking, but fans knew for a fact that he would be back eventually. It was more a matter when and not if, as is the case with several Superstars who are currently away from the company. Returns in wrestling are always exciting, regardless of whether they're known ahead of time. It's among the many things that make the product so incredibly fun to watch, in addition to being able to predict them in advance. Traditionally, surprises are bound to happen on the road to WrestleMania more than any other time of the calendar year. These ten talents may not be back before The Show of Shows on April 3, but there is no questioning that they will return at some point or another, even if it's a decade down the line.
10. Rob Van Dam
Rob Van Dam initially departed the company when his contract expired in June 2007 and didn't come back until the summer of 2013 following a three year stint with TNA. He was given the star treatment immediately upon his return, but aside from a short-lived feud with Alberto Del Rio over the World Heavyweight Championship, WWE did next to nothing with him. That said, it isn't too surprising that he isn't in any rush to come back, after all, he presumably isn't exactly hurting for money. If he is going to return - and he will - it's going to be because he wants to and/or Creative has something meaningful for him to do. Any reticence should be understandable, considering he lost to just about everyone the last time we saw him on WWE programming. Either way, he's signed to a deal where he can't wrestle for TNA or Ring of Honor but he is allowed to come back whenever he wishes. With WrestleMania right around the corner, there is a small chance he could be back in time for WWE's biggest event of the year, unless they planned on having him be just another participant in the Andre the Giant Memorial Battle Royal.