10 Wrestlers With Finishing Moves That Were Illegal
These finishers may have got the job done, but they weren't strictly legal...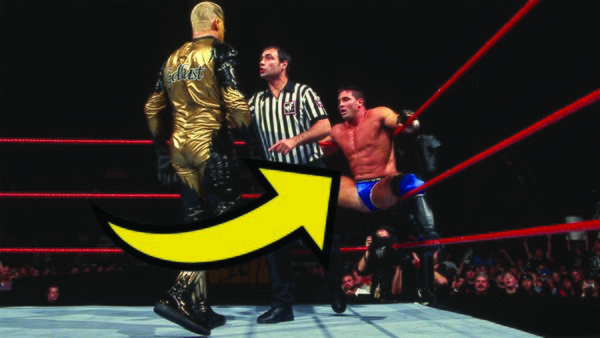 When piecing together the all-important offensive arsenal that will help a performer stand out from the rest of the competition - whilst also leaning into their unquestionable strengths within the squared-circle - arguably the most important part of this particular power-move puzzle comes in the form of a star's way of sealing the deal in the middle of the ring.
And while logic would dictate that it'd usually be pretty darn foolish to settle on a finisher that all-but guarantees a victory for your opponent, should you execute it perfectly in the closing stages of a contest, each of the following workers all proved that there are at least a few exceptions to this should-be unbreakable rule.
Instead of relying on an emphatic slam or entirely legal kick to the chops, every name on this list has earned more than their fair share of vital in-ring "W"s on the back of landing a finishing weapon that should've likely resulted in them being thoroughly dressed down by an official and handing the victory over to their opponent.
But either due to the fact the referee always had a funny ol' habit of not witnessing it being effectively executed, or a complete overlooking of the apparent laws of wrestling altogether, these stars all managed to make a living out of bending or breaking the rules with their chosen match-ender.
10. Taz - Tazmission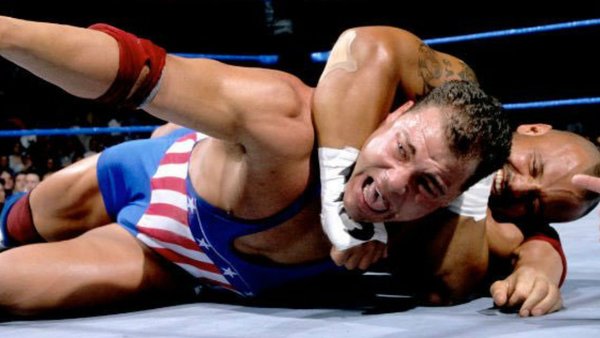 As a certain Human Suplex Machine would unfortunately find out the hard way upon making his Madison Square Garden-shaking debut at the 2000 Royal Rumble, WWE is very much its own animal - and with this rather distinct environment sometimes come with it a bizarre reframing of what you'd always accepted as the norm.
Unbeknown to the ECW wrecking machine, his tried and tested Kata ha jime, a.k.a The Tazmission, would be almost instantly branded as an illegal choke by Jerry Lawler on commentary on the night, keeping in line with the company's rule against choke holds within a squared-circle. And while Jim Ross would do his utmost to justify its existence by claiming it to be little more than a "version of a sleeper hold", Taz still felt understandably deceived about his trademark finisher being branded as illegal out of the gates.
As the business as a whole has evolved alongside the growing popularity of MMA, however, the attitude towards this sort of choke hold within WWE has thankfully been relaxed somewhat, with the likes of Samoa Joe and Shayna Baszler regularly cinching in the Coquina and Kirifuda Clutch, respectively, on main roster television in recent times.