10 Wrestlers WWE Gave Up On In 2022
WWE may just have given up on their once-promising Theory...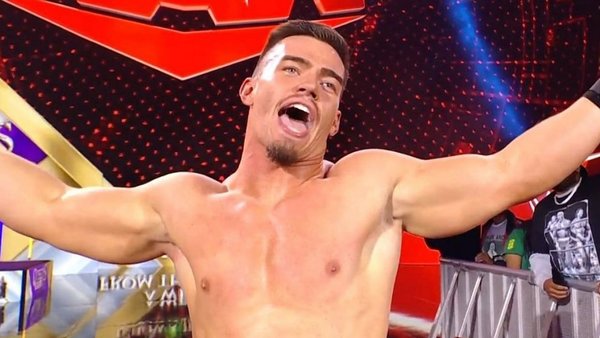 Undoubtedly ranking as one of the most surreal and eventful calendar years in the history of the business - and there are still almost two months to go - 2022 has most definitely come with its fair share of phenomenal highs and jaw-dropping lows... and everything in between.
Yet, in the case of the following WWE names plying their trades under two creative bosses over the course of the last twelve months, 2022 may just sit as a year to forget when all is said and done.
Now it must be noted that some of the talented folks taking up spots on this particular list have still found themselves at the centre of a few memorable moments from January onwards.
But by the time 2022 rides off into the sunset in the not-too-distant future, either due to not consistently delivering the goods or simply finding themselves getting lost in the shuffle, it'll definitely be hard to escape the feeling that the Sports Entertainment giant lost faith or interest in these wrestlers at one point or another.
From veteran bumpers going from shocking show-offs to generic jobbers in next to no time at all, to certain chosen ones struggling to find their feet within the new regime, these are those WWE stars who have seen their stock plummet in recent times.
10. Madcap Moss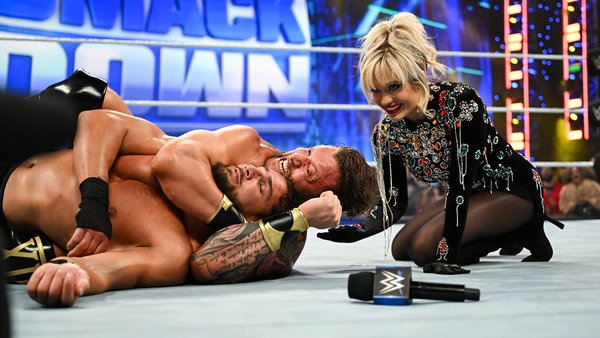 Kicking off 2022 with a not exactly unexpected defeat to a certain Scottish Warrior at Day 1, not even the one-time Riddick Moss' questionable fashion sense could disguise the fact that there was definitely a great deal of potential to be found within the former college footballer.
His explosive and often hard-hitting exploits within the squared-circle aside, though, Madcap hasn't exactly managed to capture the imaginations of the masses on the back of winning the Andre the Giant Memorial Battle Royal (yes, that happened this year), and eventually colliding with his former pal Happy Corbin.
Donning a more generic all black gear and still busting out the odd awkward one-liner on occasion, the now-babyface powerhouse has also largely struggled to convince Triple H and the new regime that he's a face worth getting behind at this current moment.
The sight of Moss being emphatically fed to Papa H's pride and joy Karrion Kross on a recent edition of SmackDown likely reflected where he currently sits in the blue show's pecking order after a breakout first quarter of 2022.
There's still time for Madcap to come good, mind. But with new and returning faces making their presence known on the main roster by the week, it may become harder for this Moss to grow in the way he'd hope in the coming years.