10 Wrestlers WWE Wished They'd Debuted Differently
If they had it to do all over again… they'd probably still screw it up, wouldn't they?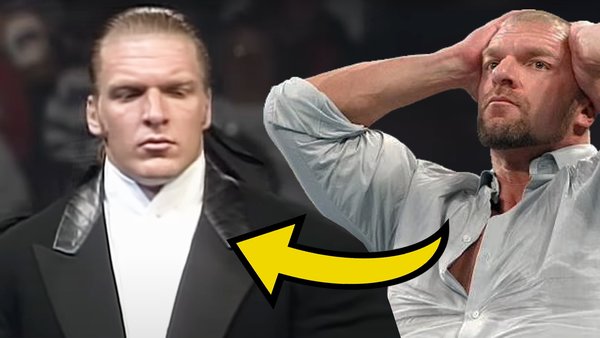 For a supposed creative genius, Vince McMahon has really signed off on some godawful ideas in his time. The appalling Katie Vick arc, Mae Young giving birth to a hand, McMahon Vs. God - these are the worst, but there are so many more unforgettable car crash storylines and characters, seared into the brain like childhood trauma.
One area where McMahon's WWE is notorious for letting the side down is in the gimmicks and storylines that accompany debuting characters. For every Shield, there are four or five versions of what happened to The Ascension; for every Brock Lesnar, there are a dozen Rocky Maivias.
Dwayne Johnson, of course, not only survived his brush with the company's weirdly inconsistent debut creative, but actually thrived once he had the opportunity to - in turning heel - turn away from the cheesy 'Blue Chipper' Rocky Maivia babyface persona and inject some of his own personal swagger into his work.
Thing is, The Rock was a reaction to Rocky - it's arguable that you don't get one without the other. Eighteen months after his debut, The Rock was the hottest heel in the company - but not everyone got to turn things around so quickly.
Some of the talent that got saddled with chickensh*t eventually got the opportunity to turn it into chicken salad… and some didn't. Let's look at some of WWE's worst mistakes and regrets.
10. Deacon Batista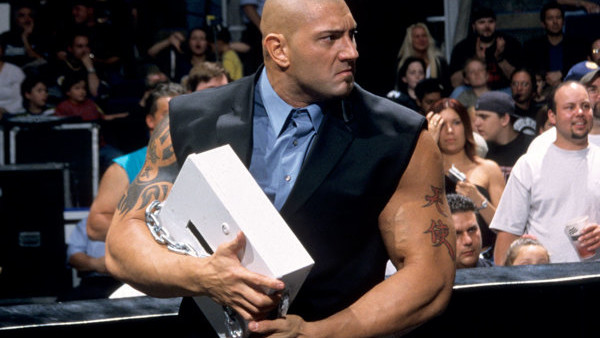 Debuting as Deacon Batista in a suit with cut-off sleeves, accessorised with a giant chain around his neck and acting as the bug-eyed heater for Reverend D-Von, Big Dave's first ever offensive move on the main roster was against none other than Triple H.
Of course, he was only in that spot to get his face on TV and ride around with a veteran for a few months, but even after the obligatory turn and beatdown of his old boss, he was still the mook who'd carried around the church repair fund in a big white box.
Trimming off the kooky midcard mannerisms made a difference, as did a rebrand: in more ways than one, since only two months after he dropped the 'Deacon' from his name he debuted on RAW, quickly lining himself up with Ric Flair. His new gimmick?
Batista was a product of a broken foster system, having been the product of a violent sexual assault, and so carried around all this rage as a result. Flair knew about his past and would encourage him to channel it into explosive in-ring performances.
This angle was so revolting that they barely hinted at it before scrapping it completely when Flair and Batista joined Triple H and Randy Orton in Evolution… but Batista blew out his tricep a few weeks later and was sidelined for seven months, finally making it back to begin making his name in October 2003, seventeen long months after being called up.