10 Wrestlers You Didn't Realise Wrestled For WWE In 1998
Past, present, and future stars hiding in plain sight.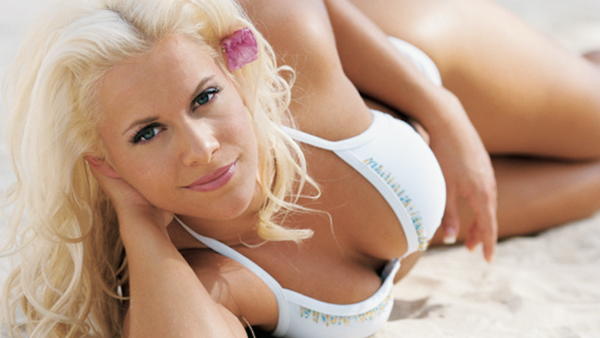 1998 is widely considered to be one of the most important years in the history of the professional wrestling industry.
Though hindsight would remember the year more for the gradual re-emergence of WWE as the market leader over a diminishing WCW, the Atlanta-based organisation wouldn't truly begin it's sharp decline until 1999. And with ECW still making significant noise as North America's third major promotion, the overall reach of the business was reaching heights unseen since the late 1980s.
Coupled with the rise of the internet and a growing interest in actions behind the scenes beyond a (relatively) small portion of the audience, there had never been such feverish attention on wrestling from the mainstream, and even minor placement on cards during this period earned performers a lifetime of work in the trade.
Returning to the pinnacle as the byword for pro wrestling in general, WWE launched countless new stars and a choice selection of midcarders who all left an indelible footprint, but amazingly there were others that snuck by virtually unnoticed.
Despite mammoth amounts of attention on the product at the time, there were some surprising appearances from talent that flew under the radar. Some would turn their deals into full time work, whilst others were presumably just glad to get in on the money-spinning gates. Not traditionally associated with the most raucous time period in company history, these were some latterly (or formerly) famous names on the fringes of the chaos.
10. Kid Kash
The future ECW standout and eventual WWE Cruiserweight Champion performed as David Jericho for several years before clicking in Philadelphia as the high flying Kid Rock tribute act in 1999.
A regular with the renegade group under the Jericho moniker in 1996, Kash worked three times in enhancement roles for WWE in 1998, once doing the honours in spectacular fashion for Taka Michinoku, before falling to Brian Christopher in singles and tag team action when Christopher was paired with 'Too Hot' Scott Taylor as part of the obnoxious 'Too Much' duo.
Showing glimpses of flare that would manifest into meme-worthy high spots of the day, the up-and-comer hung in there with Light Heavyweight Champion Michinoku, with several sequences designed to highlight his spectacular athleticism alongside the equally gifted Japanese sensation.
The doubles encounter later that summer was sadly disastrous for the future 'Notorious K.I.D'. Simultaneously breaking both ankles during a botched hurricanrana sequence with Taylor, he'd be sidelined for over a year and see his WWE tenure abruptly halted. His sudden re-emergence in ECW less than a month after formally returning to the ring was exquisitely timed.