10 Wrestling Career Turning Points That Took Place ON AIR
9. Tony Khan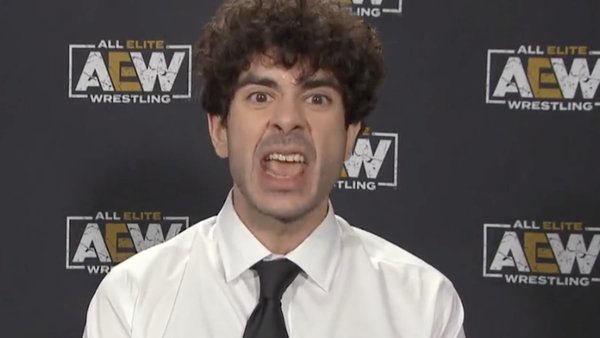 The September 7th 2022 edition of Dynamite was destined to be one of the biggest tests of Tony Khan's tenure as a wrestling impresario.
Not enough was made of his own ineptitude and indirect involvement in the total breakdown in communication between CM Punk and AEW's EVPs, but he was punished by the circumstances themselves - nobody else could fix what had seemingly been irreparably broken. In response, Tony Khan delivered his best ever on-screen performance.
Typically bumbling and awkward in front of a live microphone, Khan bordered on statesmen-like in his announcement of a high stakes tournament for the vacant AEW Championship. Taking himself away from fans and to the safety of a backstage pre-taped environment, he avoided the boos of the live crowd and the temptation to give into his own excitement when the company needed legitimate leadership and irrefutable clarity.
In contrast to similar situations AEW has faced this year, Khan managed to completely reframe genuine chaos as being under control. After sitting wide-eyed through CM Punk's press conference rant on Sunday, he proved he could at very least be authoritative in the time of - to date - the company's biggest crisis.