10 Wrestling Facts We Didn't Know Last Week
Find out why John Cena was skeptical about Dolph Ziggler vs. The Miz...
It's been almost 4 years since the guy wrestled for WWE and people are still talking about CM Punk. There will always be a feeling that Punk has unfinished business in the company; he never got to headline WrestleMania, and that was one of his main goals. Fans aren't the only ones who would like to see him back in pro wrestling though.
Find out who constantly pestered Punk about making an in-ring return before realising they had to cool off if they didn't want to annoy him in this week's article. Joining that story, there are facts about everyone from Bill Goldberg, Daniel Bryan and Chris Jericho to Big Vito, Piper Niven and The Mean Street Posse.
Also, learn details on the SmackDown storyline John Cena told ex-WWE creative team member Jimmy Jacobs he should probably think twice about before booking, only to admit he was wrong upon seeing it happen. If only WWE had been able to capitalise on Jimmy's initial vision and keep the storyline's momentum going...
10. WrestleMania 33 Made $181 Million For Orlando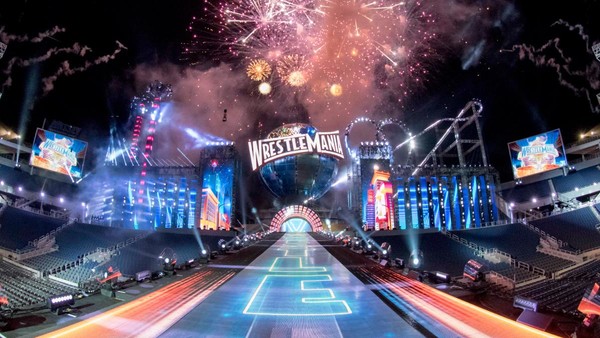 It's safe to assume that WWE didn't cut corners when it came to the WrestleMania 33 set. That rollercoaster backdrop alone likely cost more than most wrestling shows, and the company used enough pyro on April 2 to cover the rest of 2017's fireworks budget. Still, such investment is offset by huge profits.
WWE aren't the only ones who benefit from 'Mania's appeal however. The promotion's official Twitter account posted that the entire Orlando area had raked in around $181 million during the week of wrestling's biggest annual event. That means, as expected, WrestleMania is akin to the Olympics when it comes to helping out a city.
At $13 a cocktail and $40 a t-shirt, it's probably not too surprising that 'Mania 33 made lots of bank inside the Camping World Stadium, but that number also takes into account local businesses, hotels and other amenities around Orlando. New Orleans must be rubbing their hands in glee.
Jamie Kennedy
Lifelong wrestling, video game, music and sports obsessive who has been writing about his passions since childhood. Also a pro wrestling commentator and former manager with a love of sparkly jackets.
See more from Jamie