10 Wrestling Firsts That Happened Earlier Than You Think
WrestleMania III was epic, but Hogan slamming Andre wasn't a first...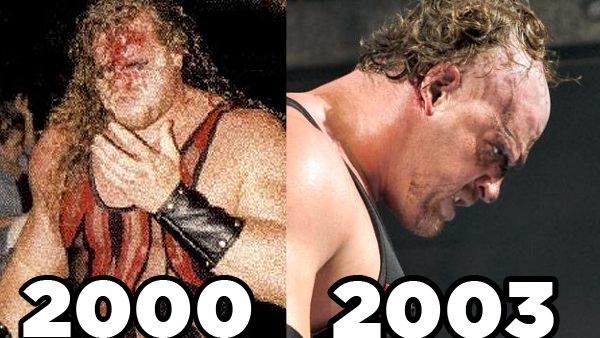 Nostalgia is one of sports entertainment's most valuable commodities, and promotions like WWE deal in it often, revelling in their vast, storied history every time they think it can be used to draw extra eyes to a show or heap importance upon a match, angle, or accomplishment.
Such things are always most satisfying when the come naturally and organically, but professional wrestling's storytelling mechanisms are custom calibrated towards "making history" with world firsts. WWE barely go a month without blowing at least one old record out of the water, and while these moments don't always hit the mark (see: Brock Lesnar besting The Undertaker at WrestleMania XXX), creating them is now one of their key priorities when piecing programmes together. Those minutes-long highlights packages won't fill themselves, after all.
But as with anything else in wrestling's fake world, these situations aren't always what they seem. The pursuit of MOMENTS has led to several major promotions straight up lying about their origins, and in some cases, the fans themselves perpetuate the myth. Whatever the case, dozens of momentous, groundbreaking wrestling firsts run a lot deeper than Vince McMahon & co. would have you believe...
10. The First Women's Main Event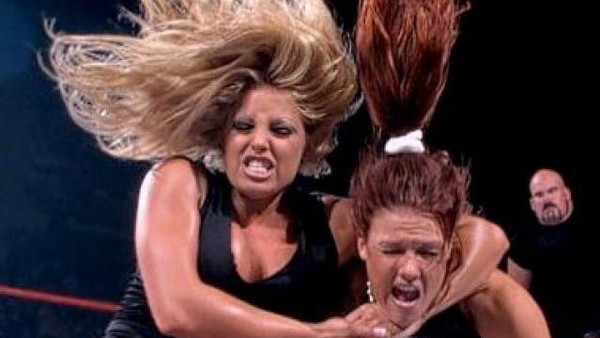 Main eventing major shows has been an important part of WWE's ongoing Women's Revolution. Last year saw WWE's females headline three shows in a single week, while Sasha Banks and Charlotte Flair closed Raw twice during their lengthy Women's Championship feud in December 2016. They then went one step further by main eventing that year's Hell In A Cell pay-per-view, becoming the first women in WWE to do so, and it now seems a question of 'when?', not if the division will ever headline WrestleMania.
Sasha and Charlotte broke ground at HIAC, but WWE's women had headlined TV several times before that. Trish Stratus vs. Lita from the 6 December 2004 episode of Raw is often held up as the first time this happened. In reality, though, the old Women's Title had actually occupied this slot on two separate occasions back in 2000, first on the 28 March SmackDown episode, then again on 6 June.
Jacqueline defended the gold in the first match, and Lita challenged for it in the second. Their mutual opponent? Stephanie McMahon-Helmsley. What a massive surprise...