10 Wrestling Matches That Were Controversially CANCELLED
"Card Subject To Change" isn't always just a carny promotional safety net.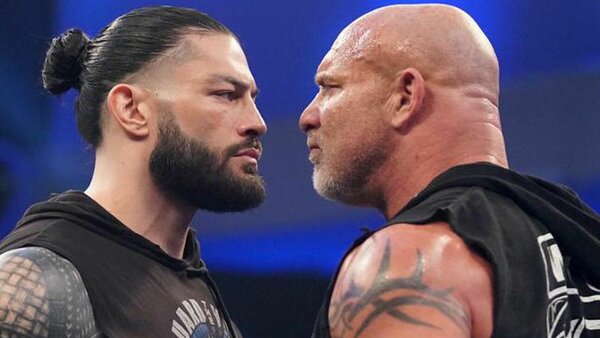 Is it any wonder why wrestling has thrived as an escapist form of entertainment for so long? Have you looked outside? The real world will forever be scarier than the one existing on the other side of the screen on whichever night of the week is your favourite.
Roman Reigns is a menacing presence alongside his tortured and belittled family members, but at least he'll never do anything to hurt yours. Jon Moxley is a scary individual reminiscent of the last guy you'd want to see down a dark alley, but only if you're the guy across the ring from him (and perhaps the heckler that was bantered off the face of the planet during his 2022 return to television).
And while we're on Shield members, Seth Rollins is that local oddball on public transport you like to see doing well, just as long as they're not making eye contact with you. No such worry when you're eyeballing the television and singing along with him.
Even WWE itself has the sort of dysfunctional authority hierarchy you'd hate to be a part of in your own life, and it's at least an escape from the real version which releases all your favourite wrestlers every few months.
Dominik Mysterio Vs Mustafa Ali disappeared from view for this very reason in 2023, and it's not the only one to require a similar last-minute change...
10. Jon Moxley Vs Brian Kendrick (AEW Dynamite, Feb 2nd 2022)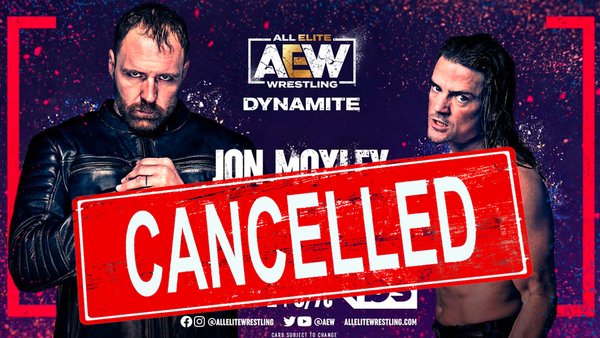 Jon Moxley Vs Brian Kendrick was, for a scant few hours, the latest in a seemingly endless line of match graphics Tony Khan had at his disposal thanks to his ability to bring wrestlers in on long and short term deals to mix with the great and the good of his regular roster.
That was until - following the announcement - a 2013 interview with Kendrick resurfaced, referencing a number of conspiracy theories on matters including but not limited to the Holocaust, 9/11 and Sandy Hook.
As more conversation was sparked around the offensive remarks, Tony Khan tweeted the following;
"We've been made aware of the abhorrent & offensive comments made in the past by Brian Kendrick. There is no room in AEW for the views expressed by Brian. We think it's best for all that Brian be pulled from tonight's card as we gather more info. We'll announce a replacement bout ASAP."
Kendrick was replaced by Wheeler Yuta that night, and as of writing still hasn't wrestled for the company since.