10 WWE Booking Gimmicks And Characters Other Companies Are Doing Better
We're not saying WWE can't come up with good ideas, we're just saying they can't do them very well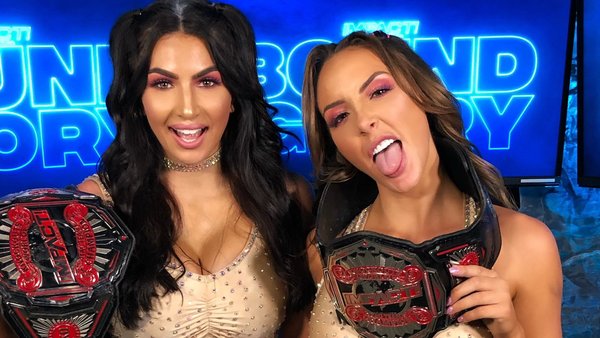 WWE have had some good - if not, at least interesting - ideas with regards to storylines and characters over the last couple of years.
Roman Reigns in his 'Head of the Table' shtick has been largely entertaining, the Otis and Mandy Rose storyline was fun even though it's mad to think that it was only a year ago, The Fiend stuff was good for a bit (until it really wasn't), and even some of The Way's stuff in NXT was decent too.
If that all sounds like straw-clutching, that's because it is - WWE has, for the most part, been a maze of incoherent dreck in the dawning of the 2020s, lowering the bar of quality and compassion to depths not even Shark Boy could survive in.

Across the landscape of professional wrestling outside the bubble of WWE and over a similar timeframe, many promotions have attempted very similar ideas, and executed said ideas to a much higher standard.
Without showing too much favour towards any one particular company, this list covers gimmicks and storylines from the last few years in particular, and how other promotions compare to the creative whirlwind of The E.

10. Anti-Company Stable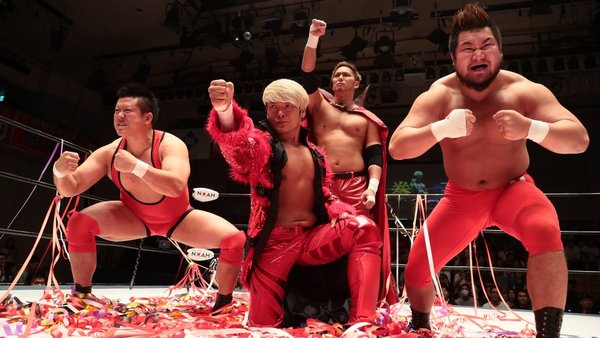 Unintentionally-funny fever dream stable Retribution was the 'we hate WWE' faction of the modern era that fought against establishment, and the dub by signing contracts and politely turning up to their allocated time on Raw? Hardly the nWo, the Mustafa Ali-led group was an undeniable failure, with poor decision after poor decision crippling the stable, even before they were properly introduced.

Of those mistakes though, the placid nature of how Retribution "rebelled" against the WWE is arguably, their biggest death knell. Not something that Japanese stable KONGOH had any trouble doing in NOAH.
KONGOH (translated to "Diamonds") started to take shape in May 2019, after stable leader Kenoh grew disillusioned with NOAH's parent company LIDET Entertainment, whom he blamed for the abandonment of tag partner Kaito Kiyomiya, following their loss of the Global Tag League.
KONGOH feuded with LIDET via programs with Kiyomiya and Sugiura-gun, including a threat that if November 2019's Shinkiba 1stRing PPV didn't sell out, Kenoh would be forced to leave NOAH and KONGOH would disband.
Following CyberAgent's acquisition of NOAH, KONGOH turned their attention to company President Sanshiro Takagi, even going as far as invading sister-promotion DDT to call out Takagi, leading to stable warfare between KONGOH and DDT at Wrestle Peter Pan 2020 and CyberFight Festival 2021.