10 WWE Fates Worse Than Burial
9. Whitewash Trumps Blackball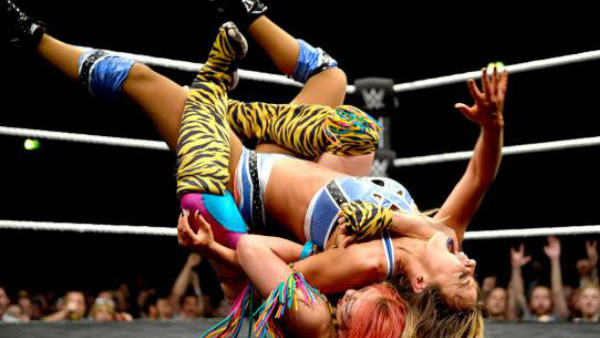 When Emma was released in 2017, fans were quick to note how the company had rather cruelly milked everything out of her before she got the boot.
The former NXT star had just had two quality bouts with recent call-up and former NXT icon Asuka, providing an ideal introduction to the 'Empress Of Tomorrow' for the main roster-only audience members that hadn't yet seen what she was capable of.
Fired just seven days after putting Asuka over at Tables, Ladders & Chairs 2017 (and six after doing the same in a rematch the next night), Emma wasn't just gone from WWE or gone for a while, she was as good as gone forever.
Where are the replays of her era-defining battle with Paige from NXT Arrival? Or her valiant attempts to help Dana Brooke in 2015 following her first failed call-up. Or for that matter, he original TakeOver war with Asuka that remains one of the most underrated matches in the rich history of that show.
With more representation for women than ever in their shoddy history, WWE have bizarrely done the opposite with the Aussie star - it's as if she never existed.