10 WWE Matches That Made Wrestlers Quit
Once these wrestlers had gotten through the finish, they knew they wanted out...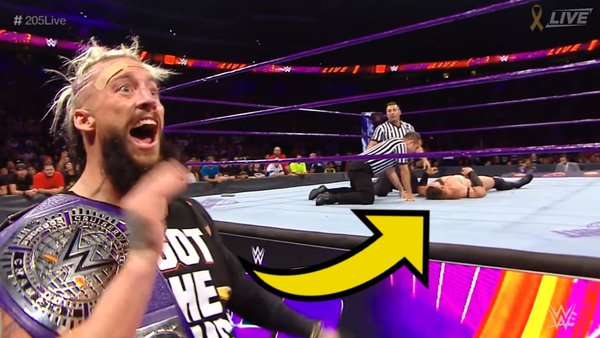 There's a whole host of reasons why wrestling at the highest level is seen as an absolute dream job for some.
Hearing thousands of people chanting your name, locking up with the legendary folks who made you pursue a career in-between the ropes in the first place, and perhaps even going on to lift an illustrious WWE World Championship tend to fill up just about every star-in-the-making's bucket lists.
Yet, as history has frequently taught us, every human being has their limit. By that, we mean that there often comes a moment when all the sparkle and bright lights of the wrestling industry can't save a star from feeling as though their time is up in Vince McMahon's promotion.
In the case of the following ten individuals, that instance didn't come whilst bickering with their boss backstage or as they were conversing with a loved one about the future. For this bunch of bumpers, that epiphany was brought about in the midst of or lead-up to a WWE in-ring battle.
Whether due to not agreeing with the booking, or just sensing they needed a change post-1-2-3, these specific matches all led to wrestlers kissing Vinnie Mac's playground goodbye...
10. Batista - Vs Chris Jericho, Raw 2008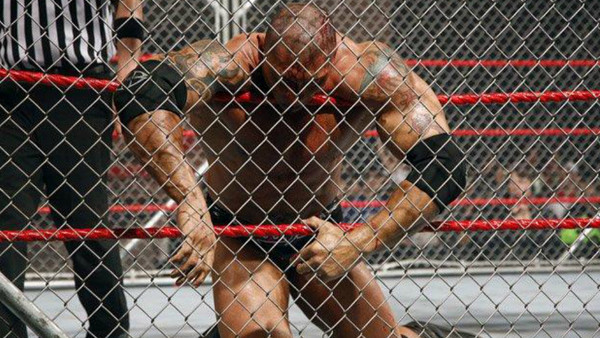 After battling against John Cena at WrestleMania XXVI and continuing their feud over the next few PPVs, fans all around the world were left stunned by Batista's decision to dramatically call it quits in May 2010.
In truth, however, The Animal had been thinking about calling it a day for nearly two years.
Coming during the 800th episode of Monday Night Raw in November 2008, Batista met Chris Jericho in a steel cage. As the pair went to war, the former Evolution man decided that a little bit of colour would take things up a dramatic notch. It was in this moment where Batista bladed himself, an act he knew would land himself in hot water with Vince McMahon during the then-PG era.
Sure enough, the two were called into the boss' office afterwards, but instead of being given a reasonable fine for his actions, big Dave was slapped with a $100,000 gut punch. After being hit so hard for his mid-match call, the star knew he was done in this current WWE landscape, later confessing on the Talk is Jericho podcast, "I think that's the day that I knew things were never going to be the same."