10 WWE Stars Who Are Absolutely RIPPED Right Now
9. Seth Rollins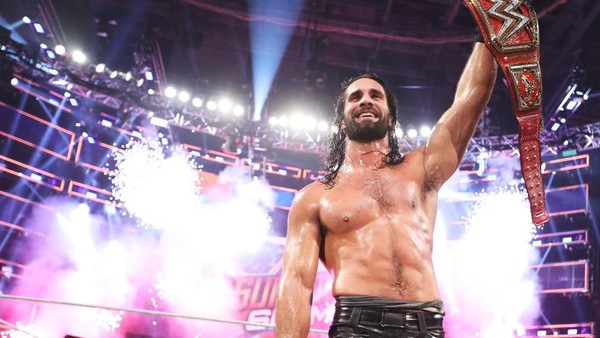 Look, he's not called "Crossfit Jesus" without a good reason.
Rollins' physique has been a focal point of his ever since his WWE NXT debut back in 2010. A high-flying arsenal of moves always meant that he possessed the torso of a mid-2000s popstar, and as such, was pinned by many as having the famous WWE Superstar 'look'. In the 10+ years since then, the former-Monday Night Messiah has of course lived up to any and all expectations laid before him, becoming one of the biggest stars in the company whilst not just maintaining his impressive build, but bettering it.
At Extreme Rules 2016, Seth returned to the ring following a six and a half month lay-off, owing to a horrendous knee injury that cut short his initial WWE World Heavyweight Championship reign. Whilst many observations were made regarding the manner in which Rollins returned, one thing that could not be ignored was that he was now very much down with the thiccness, adding size to his already 'how is it fair that he looks like that?' build.
There might actually be something in this Crossfit lark you know lads.