10 WWE Stars Who HATED Their Own WrestleMania Matches
WrestleMania is the pinnacle of a WWE star's year, except when it isn't.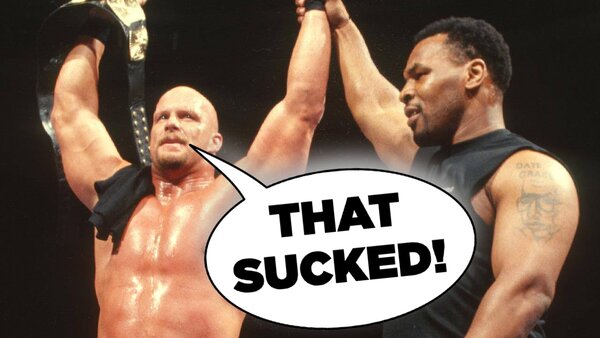 The Undertaker has worked no less than three WrestleMania matches that he hated.
Think about that for a second. Let it swirl round your brain box, consider his timeless impact on the biz, then crack on and read about exactly two of them here. The other wasn't included, because...well, it was just a sh*te six-minute bout vs. King Kong Bundy that nobody talks about for a reason. The others though? Oooooooh boy.
'Taker isn't the only legend who looks back on some of his 'Mania moments with an audible groan. Megastars like Steve Austin, Brock Lesnar, Kevin Owens, Triple H and even Roddy Piper considered efforts on WWE's grandest stage duff - current AEW stars Chris Jericho and Jon Moxley experienced some pay-per-view pain too.
There's enough to go around for everybody, basically. WrestleMania is supposed to be the pinnacle of any pro wrestler's year, but it sometimes goes wrong and sends them begging for a sneaky deletion from the WWE servers.
It's too late. These performances have been immortalised. Then again, it's more the wrestlers themselves who hate looking back on these matches. Some fans find it rather fun...
10. Goldberg & Brock Lesnar (WrestleMania XX)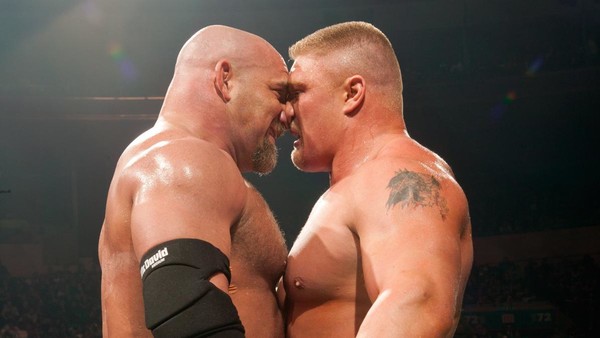 The masses packed inside MSG for 'Mania XX certainly enjoyed themselves.
This is an obvious starting point, but both Brock Lesnar and Goldberg would thank you for getting it out of the way pronto. They did not have a nice time on 14 March 2004. The musclebound pair had informed Vince McMahon that they planned to leave WWE post-show, and word quickly spread.
New York jeered both men mercilessly, and one Steve Austin (who was guest ref for the evening) stood mid-ring with a bemused half-grin on his chops. The 'Rattlesnake' must've found just a wee bit of entertainment amidst the chaos surrounding him, Brock and Bill.
The experience was so foul that Goldberg returned to WWE in 2016 partly to exorcise some demons. He'd do so in a major way opposite Lesnar at that year's Survivor Series, but the stench of 'Mania XX lingers on via WWE Network/Peacock.
Neither guy has watched it back. Probably.