10 WWE Superstars Who Were Probably Scientologists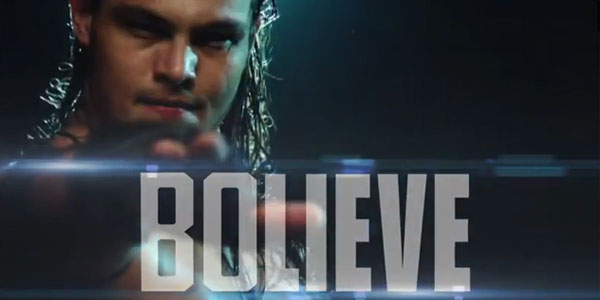 As per announcement on this past Friday's edition of WWE Smackdown, "bo-lievers" everywhere can rejoice that third-generation superstar and longest-reigning NXT champion Bo Dallas is set to debut on next week's edition of the stalwart Friday night WWE program. Bo's gimmick evolution may be more intriguing than his debut, though. As a traditional white-meat babyface, Dallas was foisted upon fans at NXT as their top "good guy" performer, but his saccharine routine wore thin. A heel turn saw Dallas become a daft and unaware heel champion, the kind of guy who would tell his fans to "don't stop Bo-lieving" and oftentimes comically mistook boos for chants of "Boooo." However, Dallas is a credible in-ring performer, less indie-style athleticism like Sami Zayn, and more 80s style wrestler akin to his father Mike Rotunda. His character's metamorphosis from being doltish to being inwardly aware of a driving force in which he wants to convert WWE fans to be believers certainly mirrors a) the tenets of the church of Scientology, and b) a path that WWE has (willingly or, possibly unknowingly) ventured in the past. Created by science fiction writer L. Ron Hubbard in 1952, according to Wikipedia scientology "teaches that people are immortal beings who have forgotten their true nature. Continuing, people are thus in need of use of a method of spiritual rehabilitation known as auditing, "in which practitioners aim to consciously re-experience painful or traumatic events in their past in order to free themselves of their limiting effects." With key tenets involving such notions as space exploration, the concept of "total freedom" and the eternal struggle between "thetans" (aka souls) and the lord Xenu, scientology is the perfect blend of real-life need to believe in a higher power and supernatural hocus pokery that is tailor made for pro wrestling. Here's ten times when pro wrestlers (and pro wrestling) veered in a Scientology-friendly direction.
10. Paul Orndorff When Mentored By "Expert Psychic" Gary Spivey - WCW, 1994
https://www.youtube.com/watch?v=Ug-IcTY5ks0 Similar to so many other wrestlers who had succeeded in making money with Hulk Hogan in the WWF in the 1980s, World Championship Wrestling was not kind to Paul Orndorff. Having returned to pro wrestling after suffering (then) career-ending nerve damage that caused the muscles in his right arm to atrophy, Orndorff's WCW run from 1992-1995 was largely ineffectual. The lowlight of his run featured Orndorff being visited by white-Afroed psychic Gary Spivey who in a manner consistent with a tenet of Scientology basically asked Orndorff to project the failings of his life onto him in order to once again become "Mr. Wonderful." While dalliances with psychiatry are banned by the Church of Scientology, psychic readings definitely fall just outside of the realm of the Church of Scientology's domain.