10 WWE Superstars Who Could Take The Universal Title Off Brock Lesnar
8. The Undertaker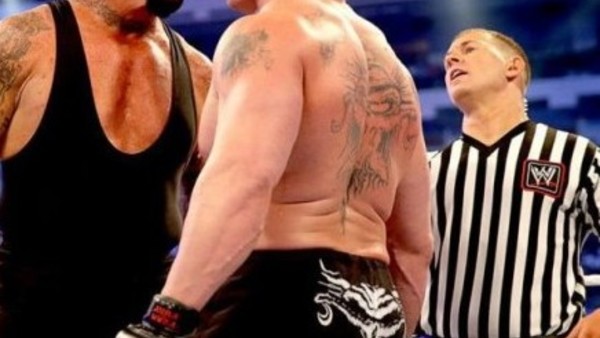 Nobody wants to see The Undertaker have an extended run with the title. He's an old guy whose superworker days are behind him.
Plus he can really only wrestle a few times a year. He'd be every bit as much the part time champ as Lesnar.
'The Deadman' and 'The Beast Incarnate' are enemies of old. It's arguable whether people who saw the streak ender at WrestleMania XXX or their vicious war at No Mercy 2002 will want to see a reduced, limited version of their rivalry now.
On the other hand, it's still The Undertaker. On his day he can still beat anyone, in kayfabe terms at least. He can take a beating, look like all hope is lost. Then all it takes is one sit up spot for the fans to believe he's still in with a fighting chance.
'Taker and Brock have traded wins and losses over the years so Brock could absorb another one here. He'd still look like an unbeatable badass next to pretty much the entire full time roster.
'The Phenom' could be a transitional champion, scoring a victory over Lesnar and dropping the belt to someone else at the first opportunity.