10 WWE Superstars With Better Signatures Than Finishers
When the middle of the match is more thrilling than the end of it.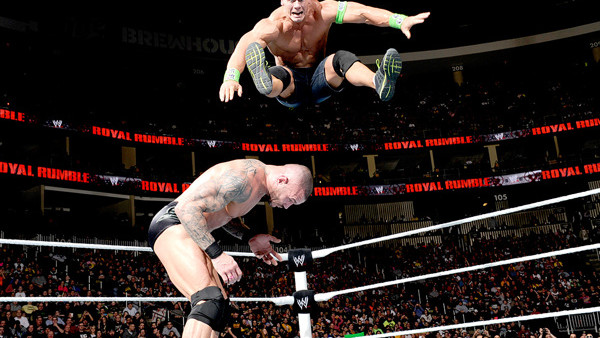 It's rare these days for a WWE wrestler to win on a roll-up or a cradle. These days, in order to pin or submit one's opponent, a wrestler usually has to use his or her finisher. The audience can feel the anticipation building, especially when wrestlers go into their final sequence of moves. When Shawn Michaels did his elbow drop or Bret Hart did his backbreaker, the audience knew that Sweet Chin Music or The Sharpshooter were just around the corner.
But usually (if the match is booked well), the match's end isn't its only highlight. Somewhere around the middle of the match, or right before the end of it, the wrestlers will pull out flashy moves that, while not outright pinning their opponents, are good enough for a 2 and a half count. These moves are known as Signature Moves, and they don't get enough praise.
Everyone always talks about the Finishers, or tries to rank the greatest Finishers of all time. And yes, the Finisher is supposed to be the most dangerous move in a wrestler's repertoire. But sometimes (rarely, admittedly), the Signature is even more impressive than the Finisher. Here are 10 WWE Superstars With Better Signatures Than Finishers. Because even though the finishers end the matches, it's the signatures that soften the opponents for the kill. First, however, some honorable mentions...
12. The Undertaker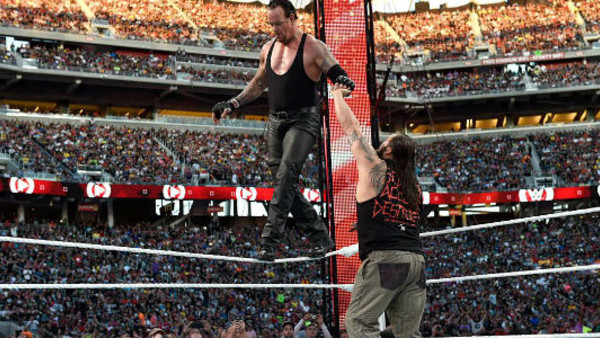 Superior Signature: Old School
Alright, here's a disclaimer, before the pitchforks come out: Old School is not better, or more the  iconic than the Tombstone Piledriver. But Old School is perhaps the greatest Signature move in the history of the WWE.
It tells the fans everything they need to know about The Undertaker. He's superhuman, brutal, and unusually agile for a man his size. And despite its delicate balance, Old School has been performed in every major match throughout Undertaker's career, including his last match against Bray Wyatt at Wrestlemania. 
The Phenom's still got it.