10 WWE Tag Teams That Broke Up At The Best Time
From the hot tag to even hotter splits, timing was everything for WWE's most iconic duos.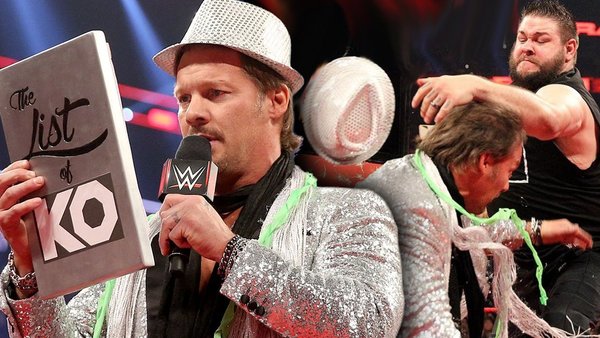 Before 2020 became the new low creative bar for just about everything, 2002 found Monday Night Raw in particular at its most reckless.
When reminiscing on WWE's first full year with a North American monopoly, fans understandably rush to castigate the death of the Intercontinental Championship, Hot Lesbian Action, or Triple H's dalliance with a dummy but the show was offering creative train-wrecks on a near-weekly basis.
Away from louder, grimmer nonsense such as Tommy Dreamer eating urinal cakes or Steve Austin using Arn Anderson as one, there were rotten angles such as Hulk Hogan's laughable disputes with The Undertaker, the unanimously panned post-WrestleMania period for the New World Order and whatever the f*ck Planet Stasiak was supposed to be.
And then there was Triple H vs Shawn Michaels.
A stone cold SummerSlam classic and glorious return to the ring for the 'Heartbreak Kid', the feud itself tacitly exposed just how gone the good old days really were. Brought together on Raw after 'The Game' pitched for his mate to come back and cause 1997-style mischief, Hunter turned on Michaels before the first DX nostalgia pop had even died down. Probably could have gotten some juice out of that. Ah well, team split, feud on.
But wait! When Michaels was brutalised shortly afterwards, Hunter now played detective until hidden surveillance footage revealed the blind bloody obvious. His original turn was multifariously illogical, particularly considering how often they went back to the neon green well from 2006 onwards.
That one? Not so great. But these...
10. The Hart Foundation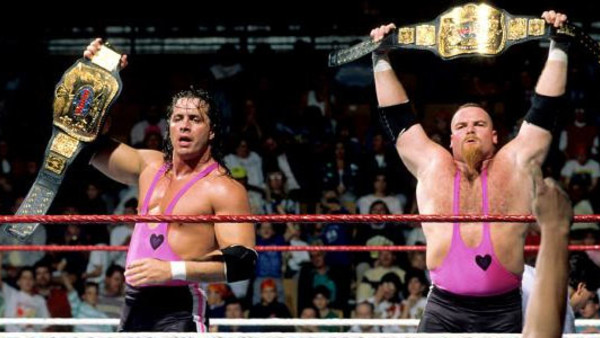 It's never ideal to lose Tag Team Championships, but Bret Hart's singles career had had so many false starts by 1991 that The Hart Foundation's gentle separation felt like a case of now or never for the 'Excellence Of Execution'.
Hart had worked a singles programme with Bad News Brown in 1988 and been profiled yet again in 1989 bangers with Randy Savage, but on both occasions returned to the doubles ranks after the fact. A WrestleMania VII loss to the Nasty Boys in 1991 at long last bucked the trend. The Harts were cheated out of the belts, but the ultra-talented half of the team was more than ready to got it alone.
Though the contrasts between their trajectories was very apparent, Jim Neidhart was far out in the cold as 'The Hitman' started sunbathing in superstardom. 'The Anvil' was given updated look for his odd television matches, and even briefly transitioned into an announcers role on Wrestling Challenge. And any animosity that might have lay beneath the surface was effectively mined three years later.