10 WWE WrestleMania Dream Matches That Could Still Happen
10 top-tier potential matchups of sufficient greatness for the Showcase of the Immortals.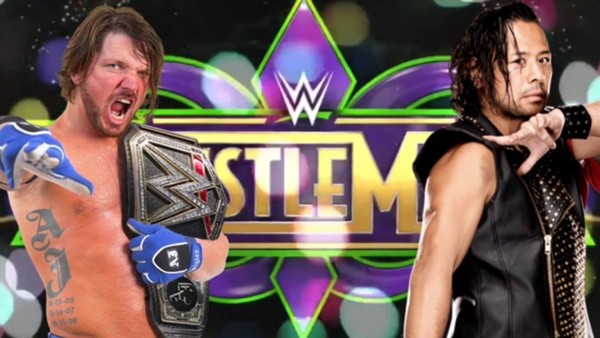 WrestleMania, the Showcase of the Immortals, the Granddaddy Of Them All, certainly has the razzle dazzle and pageantry appropriate to WWE's biggest shindig of the year.
WWE has managed to maintain a certain mystique about the event, keeping its biggest celebrity appearances and most wonderfully OTT entrances for WrestleMania. The biggest of the Big Four is still special, if only because of its sheer scale. It's no secret, however, that the in-ring product doesn't always deliver to the same standard. For every Reigns/Lesnar/surprise Rollins main event, there's a Ryback/Kalisto played out in front of a half-full stadium.
Let's not get too morose about the prospects for WrestleMania 34, though. The event in New Orleans next April looks set to benefit from a major influx of quality in-ring performers. As NXT produces crop after crop of excellent new talent and the best indy and free agent wrestlers get a call from Connecticut, the potential to built a WrestleMania-worthy card is there.
These are some of the potential dream matches WWE could still put on at next year's WrestleMania- so drool away, grapple fans, and let your armchair bookers indulge themselves.
10. Will Ospreay Vs. Neville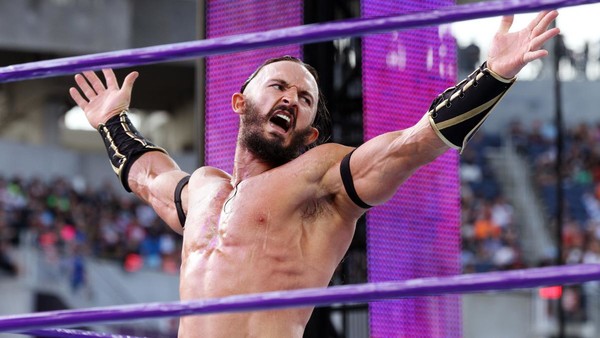 This one is a true dream match, as it's the least likely of any on this list to happen - but if it did, hot damn.
Ospreay might be the best high-flyer in the world, as demonstrated by his spectacular match against Ricochet in New Japan last year and en even better bout opposite KUSHIDA in this year's Best Of The Super Juniors finale. He's the biggest British name absent from the Cruiserweight Classic and recent crop of UK grapplers surrounding the United Kingdom Championship. If WWE somehow came to an agreement, they would have a hell of a babyface on their hands.
Neville, meanwhile, after losing his last name and gaining a purple cape, has finally found his place in the universe as the Cruiserweight Division's grimacing death merchant. His cheeky Geordie face, distorted with a heelish scowl, becomes a mask of hatred and arrogance. His absurdly sculpted musculature makes him look like a killer when he's in the ring with other smaller guys. He has as fine a high-flying pedigree as Ospreay, but with a winning heel act to go with it.
Theirs could be a match of the night on any show, including the Showcase Of The Immortals.