10 WWE Wrestlers Who Were Nothing After A Great Entrance
9. The Sandman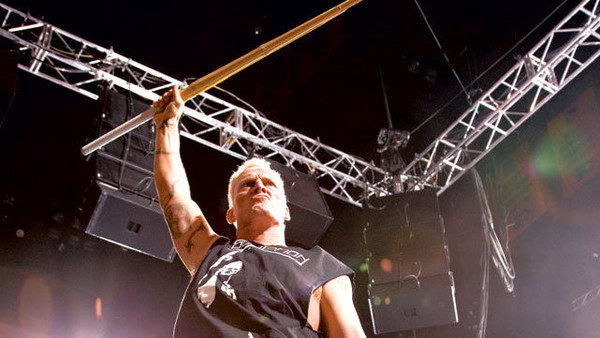 Fair play to The Sandman for lasting as long as he did as a bonafide WWE superstar.
Over a decade before he'd hold down a full time job with the largest wrestling organisation in the world, the former ECW Champion was already challenging the conventions of the form with his smoking, drinking, hard-nut gimmick being much more about the lurid and magnetic presentation than what went on when the bell rang.
Getting into tremendous shape for WWE's One Night Stand 2005 show clearly helped, but nowhere near as much as his jaw-dropping entrance. It's lost somewhat to WWE not stumping up the cash to keep Metallica's Enter Sandman on the Network or DVD version, but it lurks online in all its glory and is the sort of spectacle Kevin Dunn himself would have been proud to produce. Always limited as a wrestler, it's easy to see why he wasn't that long for WWE (Sandman was there from ECW's launch in 2006 through to September 2007), but it's equally easy to see why he was given the chance.