11 Fascinating WCW/NJPW Collision In Korea Facts
The unbelievable story of the biggest wrestling show of all time.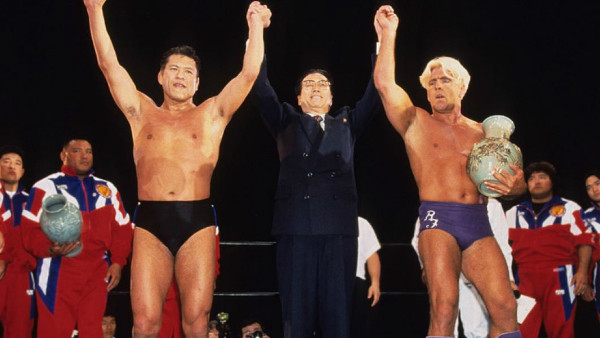 WrestleMania is around the corner, and with it will come WWE's biggest crowd of the year, although the Orlando audience is not going to top the 'Mania 32 all-time record of 101,763 (a number which itself is widely believed to be bloated by WWE).
Regardless, 'Mania 32 is considered to have hosted the largest attendance in WWE history, but you need to almost double the claimed attendance in Dallas last year to get close to the actual largest wrestling attendance of all time.
A reported 190,000 people crammed into the May Day Stadium in Pyongyang (North Korea) on April 29, 1995 for a show billed as Collision in Korea, a New Japan/WCW-produced show that holds a rather peculiar position in the history of professional wrestling.
Depending on your point of view, Collision in Korea is either a mythical supershow or an aberration in wrestling's history, two nights were professional wrestling stood tall over politics or bowed down to fame and fortune. Regardless of which side of that fence you are on, the show is a fascinating square peg in a long history of round holes. It is a trip full of stories that deserve to be told.
This is the tale of the time Flair Country came to the Hermit Kingdom...
11. Antonio Inoki Saw It As Potential Political Redemption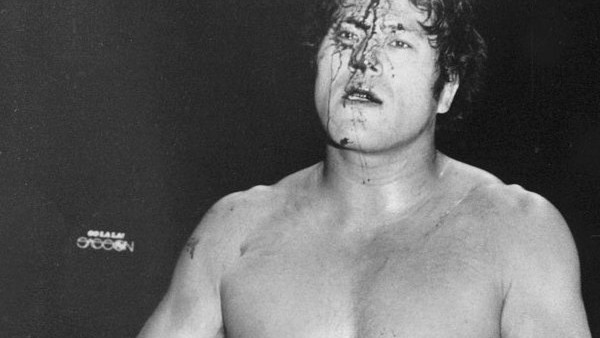 By 1995, Antonio Inoki's political career was at a critical point.
The founder of New Japan Pro Wrestling had been faced with a number of scandals over the previous years, the most damaging of which was the embezzlement revelations brought forward by his former manager and secretary, Hisashi Shinma. Inoki was unlikely to be re-elected to the Japanese House of Councillors and as such, he needed a grand statement to push his cause.
Inoki was nothing if not politically innovative. He was often quick to see political opportunities where others refused to look, and just a few short years after putting on a wrestling show in Iraq to improve relations and free Japanese hostages in Saddam's nation, Inoki saw a similar opportunity in the Hermit Kingdom, the Democratic People's Republic of Korea.
The godfather of Japanese pro wrestling, Rikidozan, was born in North Korea. As a result, Inoki saw an opportunity to take the wrestling world to North Korea, improve Japanese-North Korean relations, and help his re-election bid in the process.