11 Greatest Carry Jobs In WWE History
Baggage Handlers.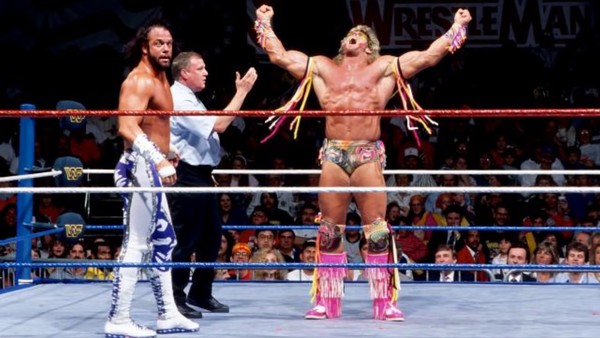 'Carry: The act of one wrestler guiding a typically less experienced performer through a match. Also refers to a match or angle in which a particularly skilled performer is able to make an inferior wrestler look good, or is perceived to be doing all the work. (source; Wikipedia - Glossary of professional wrestling terms)'.
For all the physicality involved and every individual's quest for personal dominance and/or success, professional wrestling still requires the commitment and cooperation of two (or four) performers working collaboratively for the best possible outcome. A victory for one is only ever as good as the loss their opponent took.
Ultimately, not everybody will ever reach the same skill level, and even less will reach an in-ring pinnacle to be considered one of the very best in the world. One of the key ways certain special talents achieve such respect is in how they carry inferior foes.
Shane McMahon entered in a credible display against 'The Phenomenal' AJ Styles at WrestleMania 33, for example, but can thank AJ's tirelessly proficient ability for aiding the performance. The match over-delivered almost entirely thanks to the work of the former WWE Champion, with Shane's high spots and big moments glued together by an actual wrestling instead of the usual frantic gasps for air.
There have been examples of this throughout WWE history, with several great performers elevating their opponent way beyond expectations, often as they both shared their biggest stage.
11. Bayley Vs Nia Jax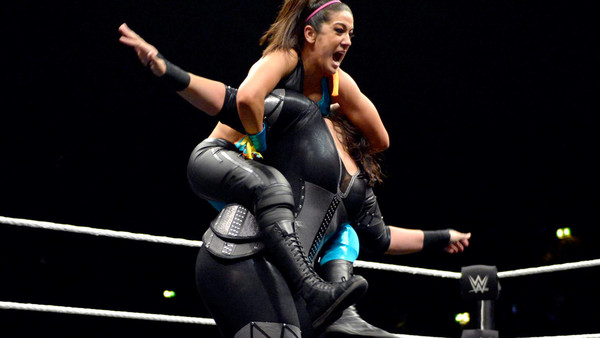 Bayley's first televised appearance in front of a UK audience was possibly her finest display during her one and only run as NXT Women's Champion.
Despite her minute improvement on the main roster, Nia Jax had struggled to get off the ground on the developmental show, especially when expected to fill a huge talent hole left by Charlotte, Becky Lynch and Sasha Banks. Whilst the likes of Asuka and Emma nobly took on the challenge of rebuilding the division, Jax had fallen flat since her ballyhooed debut and follow-up squashes drew little interest.
She'd failed upwards on television though, establishing a level of dominance over enhancement talent utilising her size in a manner that promoted her to Number One Contender by default. Not least because of the Asuka/Emma match that opened the show, expectations were extremely high for the match, and Bayley ensured the London crowd got the contest befitting her revered title.
Bumping around for every single move Jax delivered, Bayley made Nia look like a killer and could only ever fight out with panicked and desperate strikes and shots before her bigger foe left her laying time after time.
Highlighting how the Bayley-to-Belly was a physical impossibility, the champion instead dragged her challenger down with a guillotine choke from a mounted top rope position, persistently and repeatedly wrapping her up in it until Jax had no choice but to tap. It remains by far the best contest she has ever had between WWE ropes.