11 Hidden Meanings Behind WWE Clash Of Champions 2019 Attires
Golden Wonders.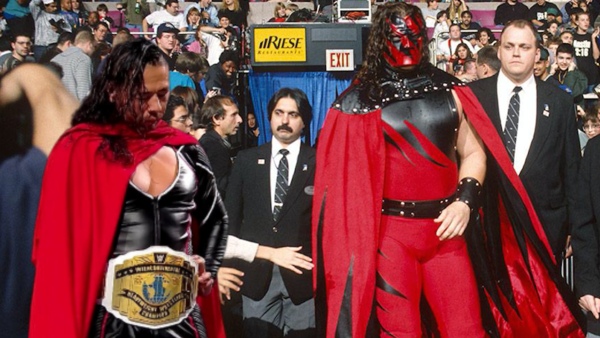 Clash Of Champions doesn't exactly leap out as the sort of show that inspires wrestlers to look their best (not least because the poor b*stards have to buy all the clobber themselves), but this is a very different September in a very different year.
Via middleman Chris Jericho, The Young Bucks and Cody were warded off running what eventually became ALL IN in September 2018 because it's traditionally been a quiet time for business. No more - ALL IN begat All Elite Wrestling which begat a Wednesday Night War and a revived interest from WWE in making every minute count before the new rivals can launch their show in October.
What followed was one of the best post-SummerSlam runs for Raw in years, leading to a pay-per-view carrying an unexpected weight of expectation and, subsequently, a load of well-dressed wrestlers.
Getting pride of place in the introduction instead of the list because there wasn't much hidden about how f*cking incredible he looked, Shinsuke Nakamura wore a cape down to the ring for his Intercontinental Title clash with The Miz. An actual bright red cape gave him a prototype Kane look as well as having echoes of the 'King Of Strong Style' in all his Tokyo Dome pomp, rather than just enjoying another month of his multi-year WWE vacation.
No wonder Sami Zayn can't get enough of him. He'd have been skanking all over the shop for this little lot too...
Michael Hamflett
We Need To Talk About Kevin (Nash). Michael can be found in articles or on podcasts extolling the virtues of New Generation WWF, New Japan Pro Wrestling or the new WWE angle they definitely definitely won't ruin this time.
See more from Michael