11 Huge AEW All Out 2021 Predictions You Need To Know
Omega vs. Cage, Jericho vs. MJF, Punk vs. Allin, Bryan Danielson... and Adam Cole?!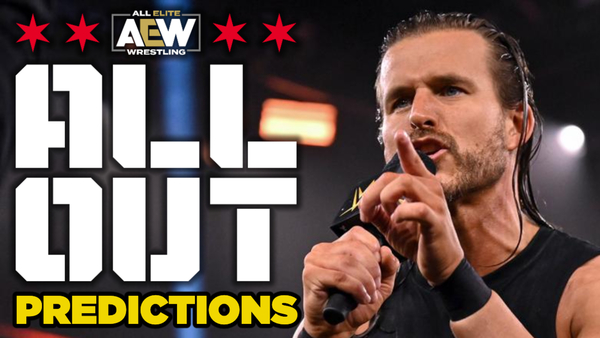 All Elite Wrestling is riding a crest of hype heading into All Out 2021 this Sunday (5 September), all but guaranteeing that when the numbers come out, all of the company's previous pay-per-view records are going to bite the dust.
CM Punk returned to wrestling for the first time in seven years a couple of weeks ago, with AEW his destination. Bryan Danielson, Adam Cole, and more could soon be on the way. Television, while imperfect, has been on point, and both Dynamite and Rampage at regularly challenging for the top cable spot every Wednesday and Friday. The promotion is soaring.
Business-wise, All Out should smash Double Or Nothing 2021's record 115,000 buys and Revolution 2021's estimated $7 million gross revenue. What happens onscreen isn't as big a sure thing, though. AEW has thus far been a strong television company but a middling pay-per-view company, with even the best supercards often suffering for their length and sluggish middle portions, despite their spectacular highs.
With Christian Cage vs. Kenny Omega, CM Punk vs. Darby Allin, what could be Chris Jericho's final match in AEW, at least one debut expected, and more, AEW has the lineup to outdo every pay-per-view that has come before. The challenge, now, is delivering.
Let's light the fuse...