11 Reasons WWE Battleground 2017 Was Absolutely Terrible
WWE just put on the worst pay-per-view of 2017.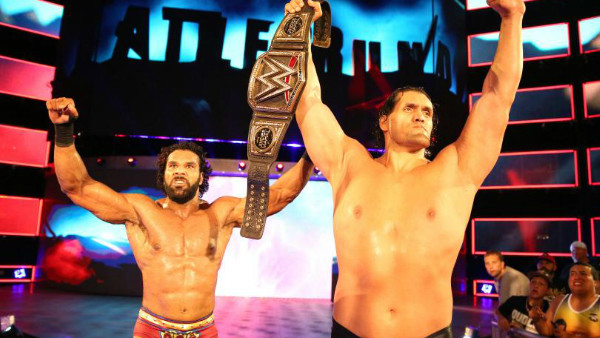 WWE Battleground 2017 is in the books, and boy what a mess it was. Expectations were fairly low for the show going on, but the latest pay-per-view effort from SmackDown Live failed to meet even those. Fans often speak of WWE going into creative hibernation between WrestleMania and SummerSlam - Battleground 2017 was a particularly clear example of that.
The show was headlined by the return of the Punjabi Prison, WWE's most unwatchable cage match. The seemingly never ending feud between Jinder Mahal and Randy Orton was to be settled inside the structure, as two of WWE's least interesting workers did battle in one of WWE's worst gimmick matches. It didn't promise much.
The United States Championship and SmackDown Tag Team titles were also on the line at Battleground, as AJ Styles and The Usos looked to retain their championships against Kevin Owens and The New Day respectively. The rest of the card resembled a SmackDown Live special, not a summer pay-per-view extravaganza.
WWE Battleground 2017 was an utter shambles - here are just shy of a dozen reasons why it sucked.
11. Déja Vu To Kick Things Off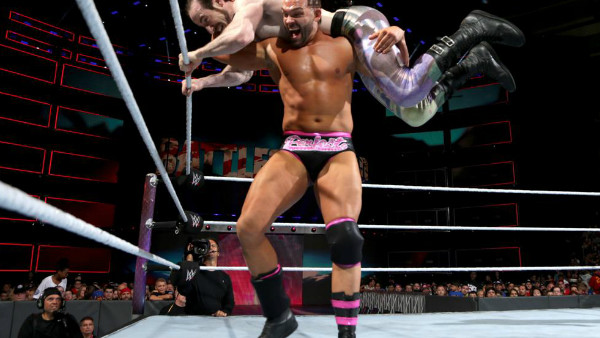 This shouldn't be perceived as a knock on Aiden English and Tye Dillinger. They do not book the matches, they do not write the stories. Both men have worked hard to create gimmicks that give them a chance in the future, and both men have succeeded to a degree. Dillinger was on the verge of release until The Perfect 10 came around, and Aiden English has survived a toxic tag team partner to fight another day.
Aiden English vs. Tye Dillinger 'kicked off' Battleground 2017. In many ways it was WWE's booking laziness in a nutshell. It isn't entirely outside the realm of belief that 'Dillinger vs. English' wasn't rubbed off the white board from May's Backlash pay-per-view. This match came in cold and just got colder.
English won, with a variation on Byron Saxton's legendary flatliner finishing move. This was English's first clean win since going solo, and in theory that should give him something approaching momentum. It won't.
This was a lazy start to the show. When this match was booked, fans should have realised how little effort WWE was going to put into this pay-per-view.