11 Shortest WWE Title Changes In History
Believe it or not, Brock Lesnar's recent win isn't the quickest ever...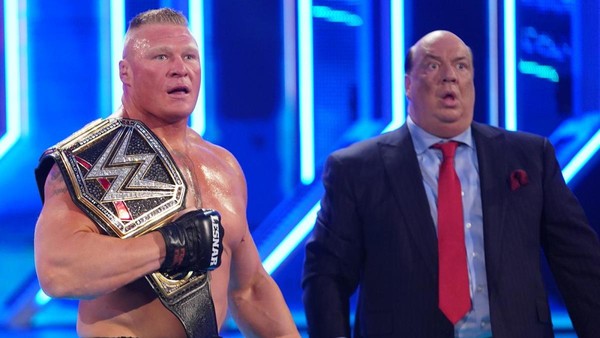 Welcome to a world where the WWE Title, presented as wrestling's richest and most sought-after belt since the dawn of time, could be defended against an ex-UFC warrior on a Saudi Arabian special few want. That Brock Lesnar vs. Cain Velasquez match is a stick on at some point, probably at Crown Jewel, and it'll likely be a short sprint too.
It can't be any shorter than Brock's mauling of Kofi Kingston on SmackDown's FOX debut, or can it?
This list shows what's possible by detailing the shortest WWE Title changes in history. Take heed of the wording there. This isn't some exploratory whine about criminally brief title reigns that lasted days or a few hours. No, it's more concerned with those matches that lasted only a few minutes and ended with WWE's grand prize switching hands.
That all-important clock is the key aspect. These 11 matches were the shortest (by some considerable distance) WWE Title changes ever, good or bad. Champions are listed first, with the man who beat them and the event that victory took place at following.
Ready, set...