11 Things WWE Announced Then Wrestlers Said No
10. Rick Rude Ditches Survivor Series 1990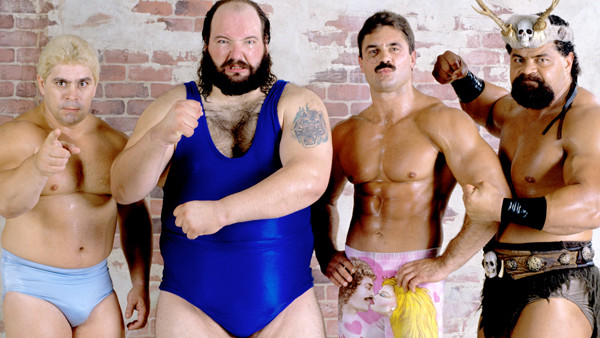 Behold a promo pic for Survivor Series 1990 featuring Dino Bravo, Earthquake, Rick Rude and The Barbarian. Those men were supposed to team together on the pay-per-view (as 'The Natural Disasters') against Hulk Hogan, Jim Duggan, Big Boss Man and Tugboat ('The Hulkamaniacs').
Rude left the WWF due to a dispute over his pay shortly beforehand though, which meant Haku was drafted in as a late replacement. In storyline, kayfabe President Jack Tunney also stated that Rude's unsavoury comments towards Boss Man had landed him a hefty fine and suspension.
Yes, that was a flimsy excuse for his no-show.
In reality, Rude had walked out on the company completely, and fans wouldn't see him again until he showed up as an "Insurance Policy" for D-Generation X in 1997. The 'Ravishing' one, who was a notoriously fiery figure, had been disillusioned by some of his recent payoffs. That led to a falling out with Vince McMahon, and ended his first run.