11 WWE Fastlane 2019 Impulse Reactions
The Beginning Of The End.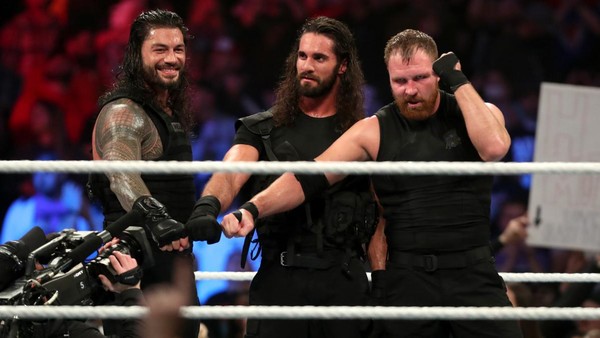 WWE cleverly crafted anticipation for February's Fastlane with just a week to go, bolstering a lone main event-quality match between The New Daniel Bryan and Kevin Owens with two or three other potential headliners as the Road To WrestleMania makes its final stop.
Roman Reigns' remission was a welcome surprise beyond Sports Entertainment bullsh*t but it hasn't half enhanced the booking too - Seth Rollins was forced to ponder the very preciousness of life itself before agreeing to team with Dean Ambrose in one more reformation of The Shield, whilst Becky Lynch had her latest last chance to main event WrestleMania agreed for the show thanks to all sorts of convoluted kayfabe-smashing craic.
There'd been all sorts of quality content on this very site about the show having something of a curse hanging over this pay-per-view since it's 2015 inception, but was the mood finally about to change thanks to the aforementioned inventiveness? Or was WWE's pay-per-view schedule going to remain as lethargic bloated as WWE Champion Daniel Bryan alleged his Challenger was before their surprise showdown?
Long before we'd even get all those answers, WWE changed the questions...
11. Kicking On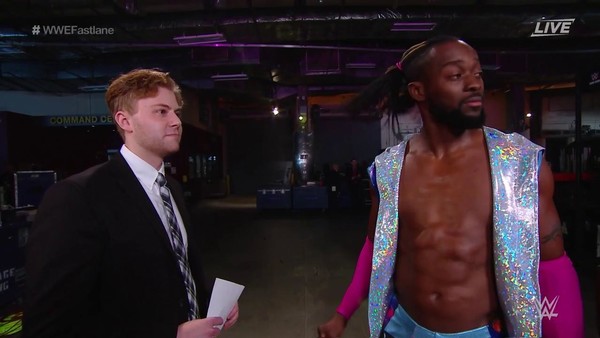 In less-than-ideal circumstances for the late night newsmakers, WWE informed its audience of some pretty substantial changes to the evening with announcements both subtle and shrewd on the ordinarily ordinary pre-show.
The first came in the form of a match announcement that potentially freed up a WrestleMania-worthy pairing ahead of the 'Show Of Shows' itself. Andrade and Rey Mysterio were initially charged with delighting the Kickoff crowd at Fastlane, but found themselves added to a US Championship Fatal Four Way thanks to the arrogance of new titleholder Samoa Joe.
Elsewhere, the dialogue ranged from insulting to intriguing. EC3 finally broke his silence in some failed flirtation with Mandy Rose and Sonya Deville, whilst Kofi Kingston was torn away from Xavier Woods and Big E on their way to the ring to go and meet with The McMahon Family regarding "the WWE Championships". Better a thick plot than thick character, all things considered.
The New Day duo sadly couldn't provide a comparable pop in the match itself...