12 Most Historic Wrestling Moments That Happened In Las Vegas
AEW's launch is far from the only historic or even most important event to occur in Sin City.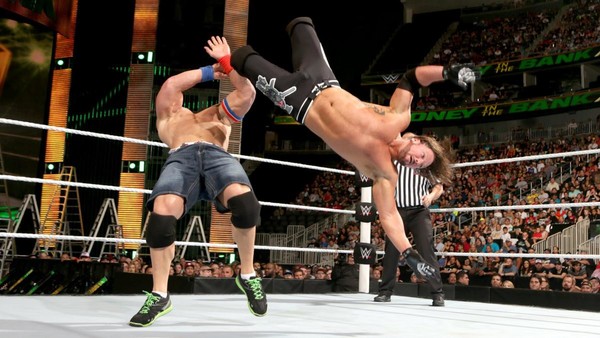 Last Saturday saw the official launch of All Elite Wrestling with their Double Or Nothing pay-per-view from the MGM Grand Garden Arena in Las Vegas. The event represented a cataclysmic shift in the professional wrestling landscape with the start of the first major alternative - and possibly even competition - to WWE since World Championship Wrestling's closure in 2001.
While the monumental show was the most recent history-making moment to emanate from the proverbial Sin City, it was by no means the first. Interestingly, Las Vegas has played host to a number of important events over the course of multiple wrestling eras through the decades.
Beyond AEW's birth, the Nevada city has also witnessed the slow deaths of WCW, the American Wrestling Association, and even Hulkamania's original run. Furthermore, it's been the home of memorable milestones from CM Punk's shocking "pipe bomb" to the announcement of the WWE Network. In fact, the city in the desert was even ground zero for WWE's first step in its ascension to global dominance.
With that, let's take an in-depth look at the most important wrestling moments to happen in Las Vegas.
12. The First-Ever RAW Roulette Gives Us TLC IV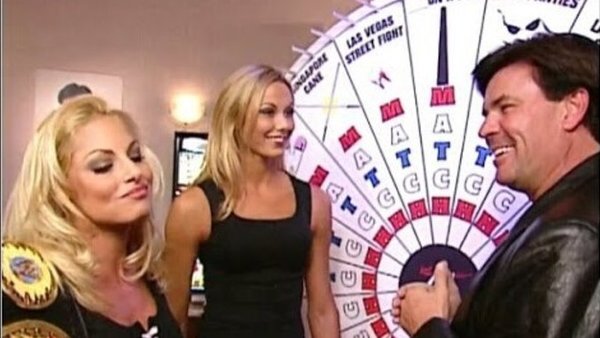 October 2002 saw the first-ever edition of RAW Roulette, as WWE's flagship show was broadcast from Las Vegas. The brand's then-GM, Eric Bischoff, oversaw an entertaining and memorable episode as each match's stipulation came at the mercy of a spinning wheel. The main event ended up being a Tables, Ladders, and Chairs match - only the fourth in company history at the time - for the World Tag Team Championships.
Unfortunately for the reigning title holders, Kane was forced to defend the belts alone against three other teams after his partner the Hurricane was attacked backstage earlier in the night. The TLC bout which lasted twenty-five minutes - the longest to that point in time - saw Kane successfully overcome the odds as he retrieved the titles that hung above the ring.
The triumphant moment was soured as the night ended with Triple H's reveal that the Big Red Machine had killed Katie Vick in a continuation of that abysmal storyline. Still, this unique episode of RAW has proved not only memorable in subsequent years, it also started an intermittent tradition of Roulette-themed episodes with the last taking place in 2013.