12 Questions With Diamond Dallas Page
Throw up a self-high five and feel the BANG as we hit the mat with DDP.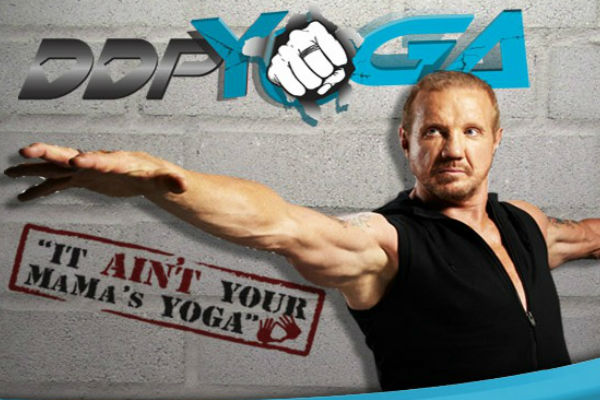 Despite a highly successful in-ring career that included three WCW Heavyweight Championships, a PWI €œFeud of the Year€ with Randy Savage and some of the most memorable moments from WCW€™s side of the €œMonday Night War€ trenches, these accolades pale in comparison to the accomplishments achieved by Diamond Dallas Page outside of the squared circle. Trading the wrestling mat for the yoga mat, €œPositively Page€ has gone on to positively influence a multitude of individuals across the globe; healing bodies, salvaging careers and literally saving lives in the process. Want proof? Look no further than the notoriously self-destructive Jake €œThe Snake€ Roberts; a man widely tipped to become just another stat in the growing list of wrestling tragedies. Under the guidance of Page, Jake managed to slither out of the gutter and shed his skin to finally become clean, sober and the healthiest he€™s been in decades; not to mention a bona fide WWE Hall of Famer. Not a bad advert for DDP and his patented fitness programme. In fact, DDP Yoga has become such a hot topic within the wrestling industry that it has quickly established itself as the go-to treatment for those looking to heal a ring-weathered body or prolong their in-ring years; and there are plenty of high profile names that will attest to that statement €" from veterans like Chris Jericho and Goldust to even bigger athletes like Ryback and Kane. With the recent news that Diamond Dallas Page will be releasing his much talked about DDP Yoga App this coming October, we tracked down the man himself to talk fitness, the wrestling business and what the future holds for the €œMaster of the Diamond Cutter€. So throw up a self-high five and feel the BANG as we hit the mat with Diamond Dallas Page over the following six pages...