12 Times American Football Crossed Over Into Wrestling
It's a dozen wacky encounters between the two sports!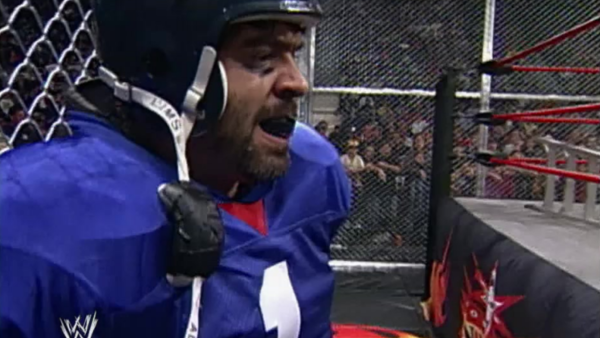 In the United States, professional wrestling has always had a close relationship with American football. Many wrestlers, from Depression-era star Bronko Nagurski to off-season wrestler Ernie Ladd, to countless modern-era stars like Bill Goldberg, John Cena, The Rock, and Steve Austin, have gotten their starts on the gridiron before entering the squared circle. Brock Lesnar even attempted to do the reverse in 2004, though with considerably less success.
The Royal Rumble was scheduled to avoid competition with the NFL playoffs, and Monday Night Football is the reason why Monday Night Raw's ratings historically drop from September to December each year. Why do you think Triple H has stayed off television since August?
With so many wrestling fans splitting their viewing time with the NFL and NCAA, it's only natural that wrestling promoters stateside have tried to appeal to football fandom. Sometimes it works. Usually it sucks.
Here are 12 times that pro wrestling shared more in common with American football than just the muscle, the spectacle, and the concussions.
12. The Raw Bowl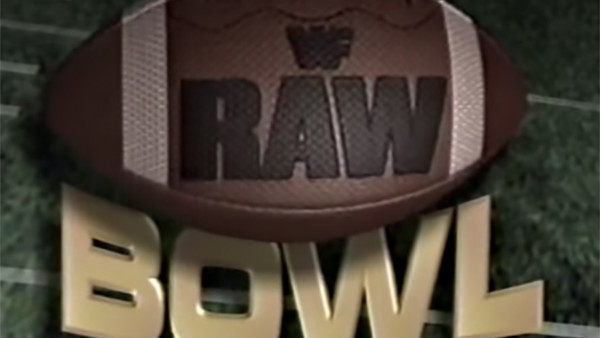 The WWF "kicked off" the new year in 1996 with an American football-themed tag team match. If you think that football pun was bad, you will be absolutely traumatized by the Raw Bowl, which served as an excuse for commentators Jerry Lawler and Vince McMahon to cram as many gridiron references and play-on-words as humanly possible.
The Raw Bowl was a four-way elimination tag team match - the Federation's first - complete with timeouts, Earl Hebner with a whistle and flags, hash-marks on the green canvas, and football jerseys worn by all the wrestlers. For example, the 1-2-3 Kid wore the number 123, Yokozuna wore his weight in pounds, and Savio Vega wore número uno.
The Smoking Gunns emerged victorious in a match that could have (and should have) stood on its own without the campy gimmickry. Their prize? The prestigious (Steve) Lombardi Trophy, presented backstage by the Brooklyn Brawler.