12 Wrestlers Whose Ring Names Outlasted Their Gimmicks
4. Albert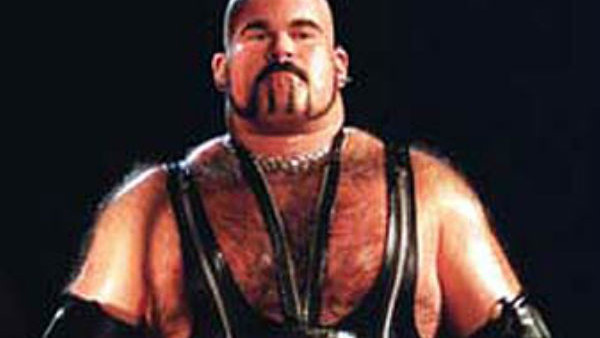 Matt Bloom has used the name "Albert" for so long, that it's only natural to assume that that's his real name. It's not of course; his real name is Matt Bloom, as I just stated, but Bloom has been called, "Albert" pretty much ever since he debuted in WWE.
Back in 1999, Bloom debuted as Darren Drozdov's personal tattoo and piercing artist, the very large, very hairy, and very pierced Albert. Actually, it was Prince Albert. Why the royal title? Well, it turns out that "Prince Albert" wasn't just Queen Victoria's husband or a brand of tobacco.
Prince Albert was a penis piercing.
Matt Bloom spent the next five years in WWE trying out different gimmicks (hip hop hippo, very hairy man) and different variations on the Prince Albert name (Albert, A-Train), but he was still stuck with the legacy of genital piercings that suited only his original gimmick.
Bloom returned to WWE in 2012 as Tensai, seemingly ridding himself of the uncomfortable gimmick name for good, until the gimmick flopped, he became a Brodus Clay clone, and he finally retired from full-time competition. Now a trainer at the WWE Performance Center in Florida, Matt Bloom's most recent onscreen role was as an announcer for NXT… this time with the unlikely name of "Jason Albert." The pain of a Prince Albert never fades away.