13 Hidden Meanings Behind Outlandish WWE Royal Rumble 2019 Attires
Stylings and profilings from the main roster, NXT and an infamous Hall Of Famer...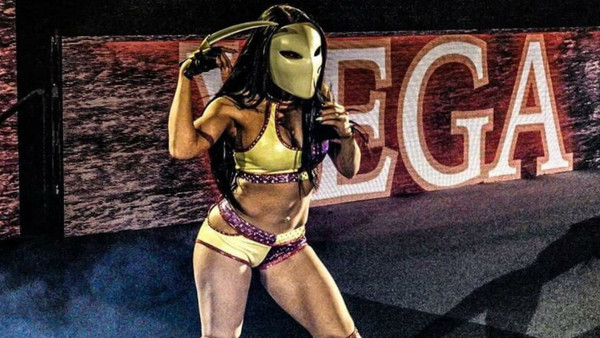 Some honourable mentions first, because there's often lots of talent that deserve praise for their sartorial elegance on shows of this stature even if they're not referencing anything - or being so clever with it that we here the always-stylish WhatCulture towers somehow conspire to miss it entirely.
Kalisto went wild with his colour scheme and brought a Fortnite Loot Llama with him, not that either flex particularly helped his Cruiserweight Title cause. Rusev mixed his usual palette up with a fine red and yellow accoutrement, but it's unlikely the 'Bulgarian Brute' was channelling 'The Hulkster' ahead of his United States Title Match. "That doesn't work for me, brother" was his usual refrain to a result like that, rather than Rusev's routine "Yes Boss". On the other side of the ring stood Shinsuke Nakamura in another velour bodysuit. The things look the sh*t, but surely he has to stink worse than that after sweating his way through his own entrance.
Asuka was more luminous than ever - brighter days ahead for the 'Empress Of Tomorrow', at long last? AJ Styles' gear was the spit of Sean Waltman's his D-Generation-X peak, though if his work matched The Kid's as well as his trousers the audience might have made a little bit more noise. "X-Pac heat" is better than no heat all, right?
Here are the ones we caught, but as usual leave those missed in the comments below. Volley of abuse optional.
13. The Miz & Shane McMahon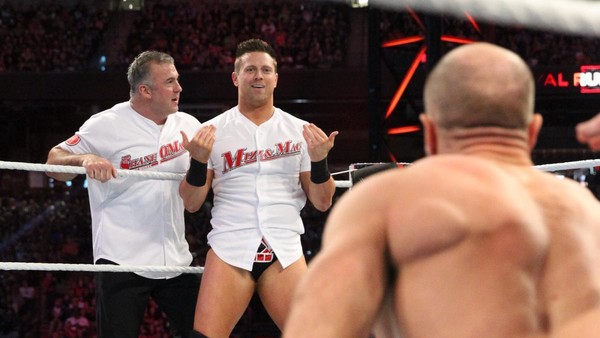 Unified by their uniforms, The Miz and Shane McMahon donned almost matching baseball jerseys. Both declared the duo as 'The Greatest Tag Team In The World', though brilliantly only Miz went to the trouble of having 'Miz & Mac' emblazoned across the front of his.
McMahon simply had his own 'Shane-O-Mac' branding, subtly reflecting either his arrogance, his mistrust of the fragile union between the new champions, his blissful ignorance to his current situation, or, brilliantly, all of the above.