13 Ups & 1 Down From AEW Revolution 2022
A frankly bonkers night of wrestling starring CM Punk, MJF, Sting, Moxley, Danielson & more.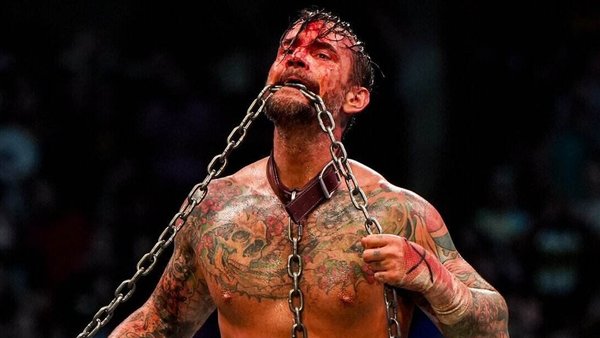 On paper, Revolution 2022 was one of the most stacked lineups All Elite Wrestling has ever put together.
CM Punk vs. MJF is the best story in wrestling at the moment and, after expertly leveraging real-life situations (and traumas, in MJF's case) into an impressively layered program, entered the pay-per-view with five-star potential. Jon Moxley vs. Bryan Danielson came with similar potential between the ropes, albeit without quite the same creative heft. Not that their's is a bad story, mind: the reverberations for Mox, Danielson, and AEW's rising group of killer technicians could be immense.
Elsewhere, the tag three-way, Face of the Revolution, and 'Hangman' Adam Page vs. Adam Cole looked to guarantee pure workrate thrills. Chris Jericho vs. Eddie Kingston and Thunder Rosa vs. Britt Baker were both born from deep-rooted personal rivalries - and who doesn't dig watching Jade Cargill doing Jade Cargill things?
These bouts, plus the potential for debuts and other prizes, had Revolution's hype hitting the roof. We may never see buzz on the same level of All Out 2021 again, given that pay-per-view's unique circumstances, but AEW should be proud of their pre-show efforts. Revolution's marketing was immaculate.
As for the show?
Let's light the fuse...