13 Wrestling Matches That Cost Wrestlers Their Custom Belts
From waist to waste.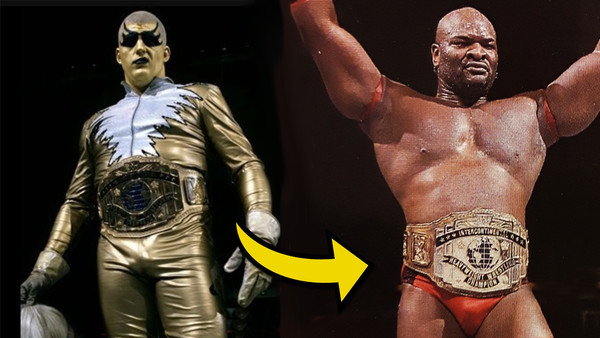 Champions worry about their waistline more than the average person, not only how to keep their abs ready to wrestle half-naked under the glare of arena lights, but also how to accessorise it. The inspiration for awarding championship belts came from the tradition of boxing. In 1810, King George III presented the first championship belt ever given to honour in-ring accomplishments. It was awarded to bare-knuckle boxer Tom Cribb.
The idea of taking a prize and symbol of a wrestling company and toying with it is controversial to some. Recently Jim Ross spoke about custom championships during his podcast. He believes they are not "appropriate" and are "gimmicky". However, many custom championships have become iconic and beloved by fans.
Custom championships are an effective visual prop to signal a character change, or to emphasise a characteristic that the championship has woken in its holder. They can be used to honour a babyface's accomplishments or to validate a heel's narcissism. Or in the case of the Hardcore Championship, the belt was falling apart towards the end of its life, making two custom belts necessary.
Plus, there are also the merch dollars...
13. The Ultimate Warrior's WWF World Heavyweight Championship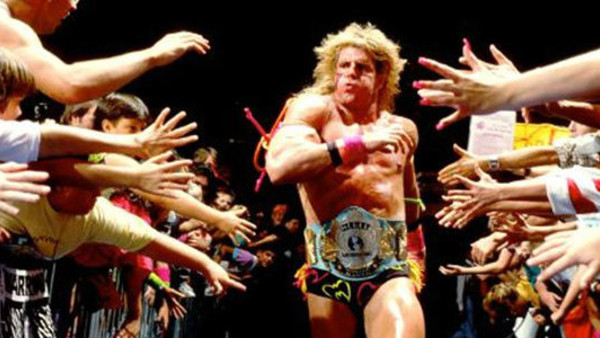 After defeating Hulk Hogan in WrestleMania VI's "The Ultimate Challenge", The Ultimate Warrior started a trend of customising the Winged Eagle for pay-per-view title defences. At SummerSlam 1990, Warrior debuted a pale blue strap for his successful defence against Rick Rude. He celebrated being the sole survivor in a traditional Survivor Series match with a white strapped World Heavyweight Championship. Warrior's purple variation would be his last.
Sgt. Slaughter (with General Adnan) vs. The Ultimate Warrior (c)
Royal Rumble 1991
The Ultimate Warrior was more hype than a Columbian sniffer dog trained by Mojo Rawley. Typical of Warrior's in-ring work, his intensity carried the match. Slaughter sold everything Warrior threw at him, lulling fans into comfortable confidence of a babyface win.
Slaughter and Adnan weren't the only heels gunning for Warrior. The interference of Sensational Sherri and 'Macho King' Randy Savage tipped the odds. It was a sceptre strike from the 'Macho King' which knocked Warrior out. Slaughter simply pinned Warrior, garnering significant heat. Even for a heel, the match and its conclusion made the new champion look weak. However, Slaughter was a transitional champion. His only run with the World Heavyweight Championship lasted just 64 days, before he lost to Hulk Hogan at WrestleMania VII.