13 WWE Extreme Rules 2019 Impulse Reactions
13. Finn Bálor (c) Vs. Shinsuke Nakamura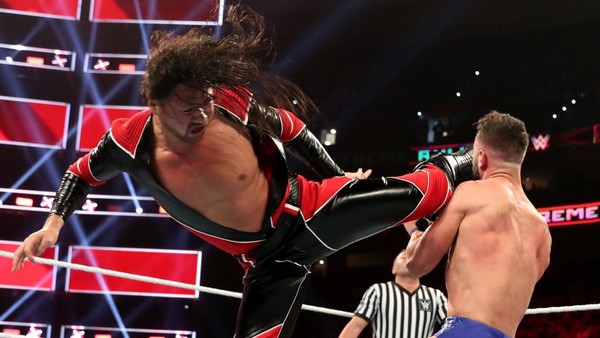 Corey Graves farted out platitudes about Shinsuke Nakamura getting his groove back against Finn Bálor during his non-title victory over the Intercontinental Champion on the go-home SmackDown Live, perhaps acutely aware that 'The Artist' wasn't going to be quite as potent here as he was on Tuesday night.
Bálor and Nakamura assembled a mini-banger for the blue brand, but on Sunday were stuck having their high spots interrupted by promos for the main show like every other poor f*cker in this spot. Was this match, this feud or the secondary strap itself not deemed worthy of something more?
In truth, all three would have benefited from addition by subtraction - the quality conclusion to this contest was betrayed by an inconsequential seven-minute snoozer beforehand. Nakamura winning his first Intercontinental Championship would have felt bigger within the confines of SummerSlam rather than skirting around the perimeter of Extreme Rules, regardless how forceful the usual suspects were about getting the "Nakamura is back" messaging across.
That should have been a job for a Michael Cole or Tom Phillips, not Jonathan Coachman.
Michael Hamflett
We Need To Talk About Kevin (Nash). Michael can be found in articles or on podcasts extolling the virtues of New Generation WWF, New Japan Pro Wrestling or the new WWE angle they definitely definitely won't ruin this time.
See more from Michael