14 Ups & 2 Downs From AEW Dynamite (16 Oct)
Downs...
2. Oh, Jim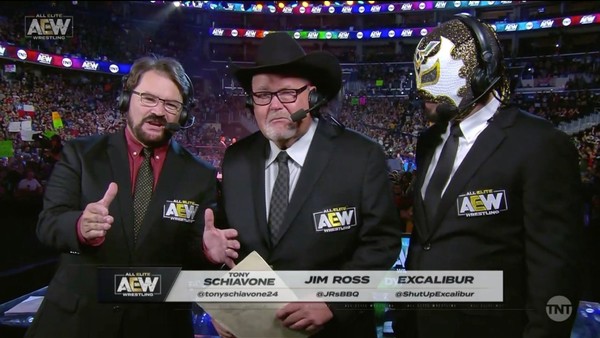 He's had his moments, but Jim Ross has been pretty strong in AEW's announce booth so far, with his commentary of Dark's Joey Janela vs. Kenny Omega main even particularly outstanding. JR was in phenomenal form as both a storyteller and a hype man, infusing the Lights Out unsanctioned scrap with a new layer of importance.
He had one of those JR moments last night, though. Dynamite cut to a commercial break. The FITE.tv stream doesn't cut away during these moments and the announcers' are still live, so when Ross said "remember to say 'Inner Circle,' it's a new term we need to get over," the curtain was pulled down. A funny mistake (particularly when he tried to explain it by saying "sorry folks, JR's had too much coffee), but a mistake nonetheless.