15 HUGE WWE WrestleMania 37 Predictions You Need To Know
Crowds are BACK! But who will WWE push to the front on a history-making night?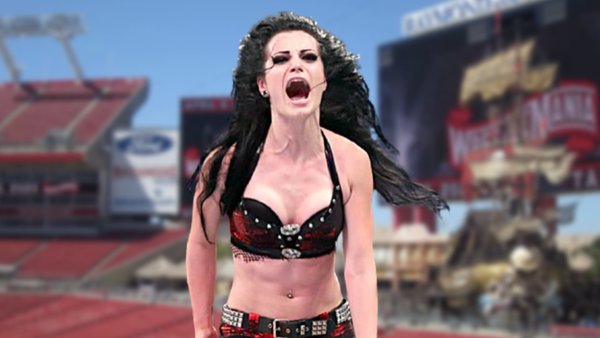 WrestleMania 36 was bleak. It was just bleak. Everything was bleak.
A 'Showcase Of The Immortals' in the shadow of an officially-declared global pandemic that was already taking lives and would take far too many more, WrestleMania - and indeed wrestling at large - felt frivolous. Vince McMahon allegedly spent days with Tampa officials arguing otherwise. He wanted Raymond James Stadium to host 2020's biggest show, as if it could some how be humanity's season finale. Ironic, considering his product's never had one.
Common sense prevailed, but still nobody knew how to feel. Happy that a needless spread was stopped? Or sad that only one fan got to witness the 'Show Of Shows' and it was Performance Center's whirring ceiling one stealing focus during a triple threat ladder match? Neither. Just bleak. Everything was bleak.
In April 2020, it was impossible to know when things might feel different again. And while the world isn't yet out of the woods, WrestleMania again reflects the prevailing mood - we're on the way.
With the SuperBowl as an example of just how well something can work (and how exhilarating the mere idea can feel) the modest and spaced 25,000 inside a 75,000 capacity venue will hopefully generate the sights and sounds of how wrestling was, should be, needs to be, and will be again. Can WWE - surely bolstered by all this - present a show distanced from the bleakness and send the same messages about their future creative direction too?
15. Cesaro Vs. Seth Rollins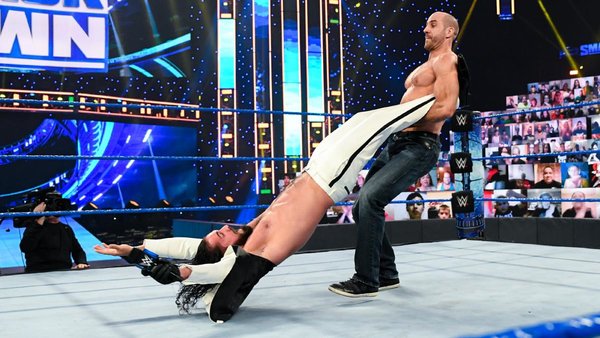 One of two singles matches on this card that feels like a concession to a particular corner of the audience, Seth Rollins Vs Cesaro is the sort of match that has to bang in order for that particular corner to ever get what they want again.
Clashes between the technical types have mixed fortunes in the stadium WrestleMania era, and the noise for this one will depend on how well the pair have done to drive up interest in Seth getting locked in the biggest swing ever.
At Fastlane, Rollins repeatedly screamed "23" at Shinsuke Nakamura, raging as he was to have been tossed about for so long by the 'Swiss Superman'. This is not the neat and tidy number WWE will have in mind for the 'Show Of Shows'. They're hitting 50 rotations of that f*cking thing on the night, but the WrestleMania Moment™ sadly won't be enough to carry Cesaro to an actual win. JUST GETTING THE SPOT IS ENOUGH, PAL!
Winner - Seth Rollins