15 Rare Photos Of The Undertaker That WWE Don't Want You To See
The man, the myth, the legend.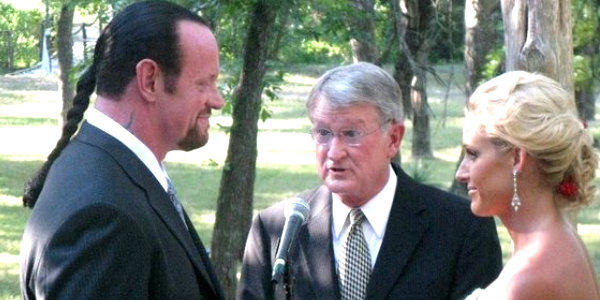 The Undertaker is WWE's biggest legend. On screen he was a fearsome character and exceptional wrestler. Off screen he was a leader and inspiration to the locker room. He has carried this revered reputation for nearly three decades now, in a main event run that is unrivalled in the business. His legacy will endure forever, but his story is perhaps over after losing to Brock Lesnar at WrestleMania 30. That loss marked the end of Taker's 21 year unbeaten streak at WrestleMania. It was significant, because at that point, Undertaker and the streak were one of the same thing. If that was the narrative ending for The Undertaker character, then what we are left with are some great memories. You'll have your own personal favourite moments, perhaps the time he launched Mankind off Hell In A Cell or his classic match against Kurt Angle at No Way Out 2006. There are some rare Undertaker moments that you may have missed over the years. Through various rare photographs, you can now see the moments WWE didn't want you to see. Take for example the photo above, the wedding ceremony of Mr and Mrs Calaway. Undertaker started dating WWE Diva Michelle McCool at some point after 2007 when he divorced Sara. It is just one aspect of his life that fans have always been fascinated with and this feature will include several rare images that will blow you away!