15 Things You Might Have Missed From Last Night's WWE SmackDown
Did WWE just low blow the hottest feud on SmackDown?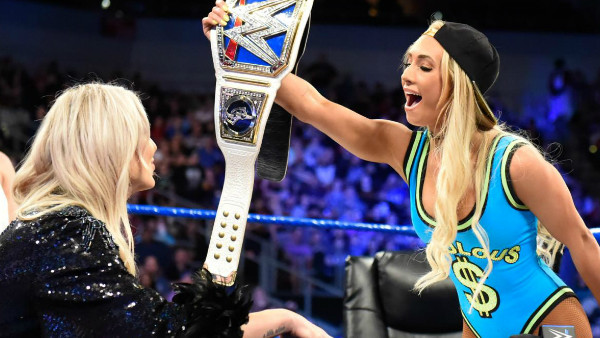 Who knew that Carmella won the Money In The Bank briefcase all on her own, or that WWE authority figures could show up when they felt like it?
Those were little details hidden in the mix on this week's episode of SmackDown, and they weren't alone. Elsewhere, Shinsuke Nakamura had some new, remixed music to debut (complete with rap lyrics Corey Graves claims badmouth the fans), and Messrs Graves, Phillips and Saxton pretended they didn't know Luke Gallows and Karl Anderson would end up teaming with AJ Styles even though it was pretty obvious.
Both those nuances were rather easy to spot. Others? Not so much. In fact, they were easy to miss completely unless you listened to every promo line and every word on commentary.
This week, one of the hottest feuds on the brand was made to look second-rate next to a WWE Network special, a major in-ring SmackDown debut was treated as throwaway, Samoa Joe deftly remembered which side of the babyface/heel divide he belongs on and Hulk Hogan was in the house.
Well, sort of. And he brought Randy Savage along for the ride too...