16 Things You Probably Missed From WWE SmackDown (Aug 13)
John Cena references Jon Moxley, CM Punk and more; WWE ditch Charlotte Flair's surname?!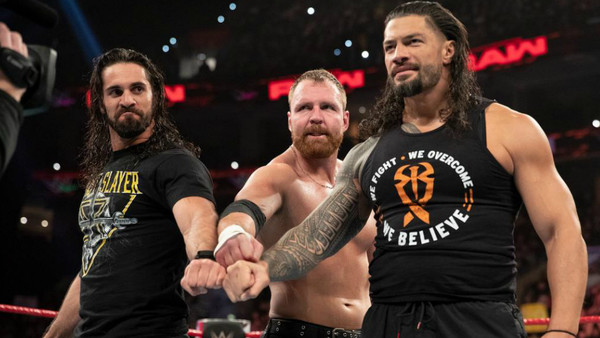 THE SHIELD ARE BACK ON WWE TV!
Not really. Well, sort of, but not in that way. AEW's Jon Moxley did get a few mentions on the latest episode of SmackDown though, and nobody could've predicted that before the show went live. To be fair, few could've guessed that the promotion would seemingly delete a worker's surname out of spite or that Bianca Belair doesn't know how to spell her own name either.
Those are just some of the hidden gems from an action-packed edition of blue brand output. Ever wondered how SummerSlam is viewed next to WWE's other classic pay-per-views? SmackDown had your answer. Need to know what Pat McAfee thinks of Uber drivers? SmackDown had you covered. Require a super-subtle CM Punk reference in your life? SmackDown, SmackDown, SmackDown.
This show had a little bit of everything, and those two hours (as they often do) whizzed past.
Other gems included WWE ignoring a potential WrestleMania 38 tease, Montez Ford almost braining himself during a spot-gone-wrong, some possibly-planted fans in the crowd, a rare on screen appearance for one of WWE's longest-serving employees and more.
Here's everything you might've missed...