16 Ups & 4 Downs From AEW Double Or Nothing 2019
3. Dodgy Camera Cuts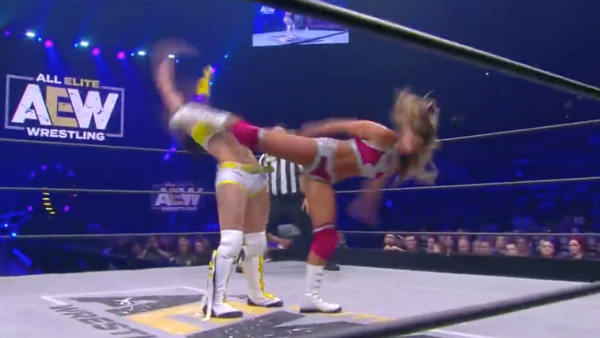 Double Or Nothing's production was strong for the most part. It lacked WWE's glossy sheen, but that isn't necessarily a bad thing, and there weren't any grand derailments. That the show looked and felt different to the average Kevin Dunn-helmed show is a good thing, though there were a number of rough camera cuts throughout.
That the crew was having trouble keeping up with the action first became apparent in the Casino Battle Royale, during which they missed several important spots (like Jimmy Havoc stapling a cigarette to Joey Janela's godd*mn face). This continued throughout the night. Even Kenny Omega vs. Chris Jericho was afflicted, and that can't be happening going forward.
We shan't go in on the crew too hard, as this was their first proper show together and they'll have likely learned boatloads from the experience. Regardless, the mistakes were notable. Cuts were choppy and sloppy, and while they became less frequent as the evening progressed, a promotion with mainstream aspirations must stamp them out.