17 Things We Learned From AJ Styles On Stone Cold's WWE Network Podcast
The Phenomenal One Meets The Rattlesnake.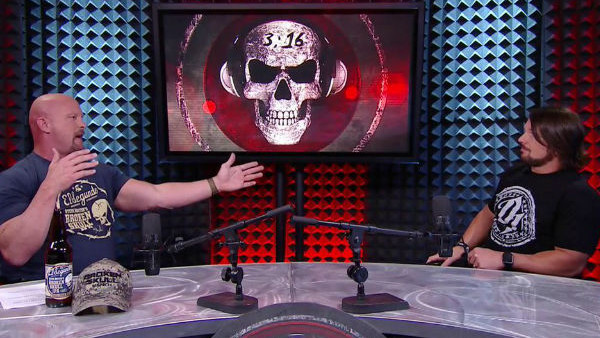 Fresh off the biggest match of his WWE career, a win over John Cena at Money in the Bank, AJ Styles - the hottest WWE acquisition in some time - sat down with "Stone Cold" Steve Austin for the latest edition of his WWE Network-exclusive podcast.

Styles has made a tremendous impact in WWE since joining the roster following a surprisingly successful stint in New Japan Pro Wrestling, and since the moment he walked out as the third entrant of this year's Royal Rumble he's had one great match after another. Questionable heel turn aside, now that he's reunited with his Club cohorts and in the main event scene, AJ's career only looks to be on an upwards trajectory.

The normally reserved AJ Styles had much to say in the interview that satisfyingly covers his time in TNA, New Japan, WCW and how he came to joining the WWE this year...

17. Getting Acclimated To WWE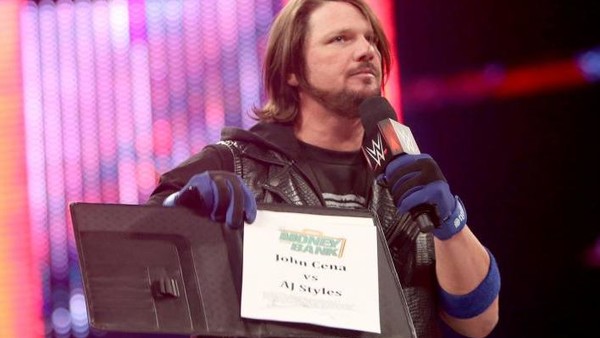 We open with Austin congratulating the Cleveland Cavaliers on their NBA championship win, shouting out Kevin Love for his Austin 3:16 shirt.
He then welcomes AJ to the show, saying it's been a long time coming for the two to sit down and talk. Styles thanks him and says he's happy to be there, then Steve proceeds to rain down compliments on The Phenomenal One for his work, including what he calls a certified classic against John Cena at Money in the Bank. He wants to know how AJ is fitting into the company now that he's had some time to process.
Styles replies that he was really nervous when he first joined WWE, saying that he had heard some things about the organization and the talent and wasn't sure how everyone would respond to a new guy, but that everyone has been great.

In fact, AJ thinks he may have gotten a bit too comfortable too fast, so he had to make the effort to dial it back a bit, and he credits the roster as being full of great workers.